A delicious, rich, creamy and tangy yogurt which may be recultured.
CULTURE INCLUDES: Contains live cultures s.thermophilus, l.bulgaricus, skim milk and/or lactose, lactic cultures, ascorbic acid.
YIELD: Each packet will set as little as 1 quart to as much as 1 gallon of milk. We usually do 2 quarts and it comes out great!!!
DIRECTIONS: Heat 1-2qts milk to 180ºF and cool to 105-115ºF. Pour into a yogurt-maker (or Yogotherm). Add packet and mix well. Let incubate 5-7 hours or until thickened to desired consistency. For a thicker yogurt, before heating add 3 tablespoons milk powder for each quart of milk. To re-culture, save 2-3 tablespoons prepared yogurt to culture your next batch. When this no longer works to culture the milk, prepare a fresh batch with a new packet of yogurt.
STORAGE: Keep packages in the freezer, they will last up to 2 years.
Includes one packet for up to 2 liters of yogurt. Please note the manufacturer has changed the packaging since we took this photo but it's still the same culture inside. 
We also offer: Greek Yogurt Culture, Viili Yogurt Culture, and Vegan Yogurt Starter. 
---
Related Products
---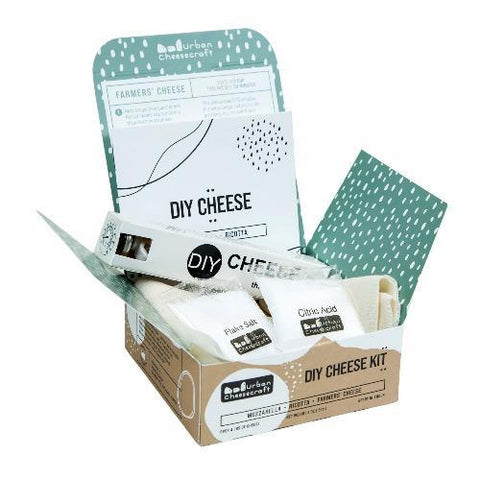 ---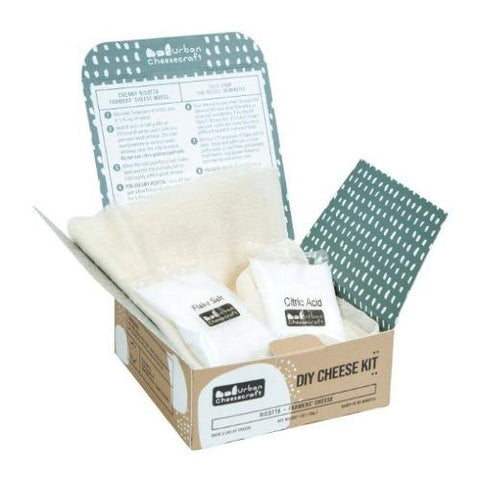 This Mini Cheese Kit from Urban Cheesecraft is the perfect starting point for beginners, kids and busy families. It is easy and quick to use but it is packed with fun and delicious possibilities.
$ 15.00
---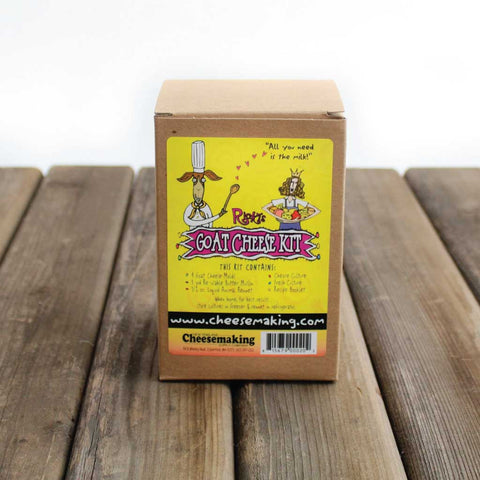 This goat cheese kit allows you to make the easiest, and most delicious fresh, creamy goat cheese you can imagine!
$ 29.95