This Mini Cheese Kit from Urban Cheesecraft is the perfect starting point for beginners, kids and busy families. It is easy and quick to use but it is packed with fun and delicious possibilities. Farmers' Cheese is perfect to use as crumbles on anything from tacos, to salads, to bowls of chili - you can even shape it into a little wheel. Think of it as a mild feta or queso fresco. Ricotta is luscious and creamy so it's great for simple veggie dips, pancakes and ricotta toast but you can always get fancy with cheesecakes and lasagna. There's nothing better than warm, homemade ricotta - easy and tasty for the win!

Kit includes: 
Instructions
Unlimited Email Support as Needed
Fine Mesh, Unbleached 100% Cotton Cheesecloth
Gluten-free, Non-GMO Citric Acid
Non-Iodized Cheese Salt (Fine Flake Salt)

What you need:
Simply add milk and typical kitchen equipment (pot, colander, spoon, measuring utensils). Follow the instructions and in 30 minutes you will be eating and sharing homemade, all-natural cheese. Pasteurized store-bought milk or raw farm-fresh milk both work - do not use ultra-pasteurized or UHT, ultra-heat pasteurized milk.

Quantity: Kit makes 4 batches of cheese. A batch weights 10-12 ounces. You'll have plenty of supplies to experiment with different herbs and spices.
Dietary guidelines: This kit is gluten-free and vegetarian. 

Shelf life: 5 years in a cool dry pantry, no refrigeration needed. 
---
Related Products
---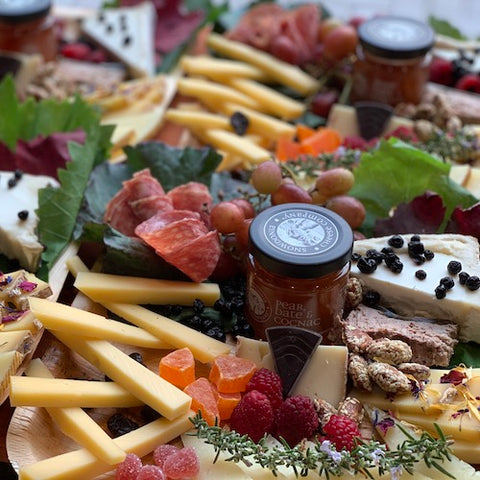 FARMcurious Cheese Boards and Grazing Boards are the perfect answer for everything from your romantic night in to your next family or corporate gathering. Local pickup only.
From
$ 49.95
---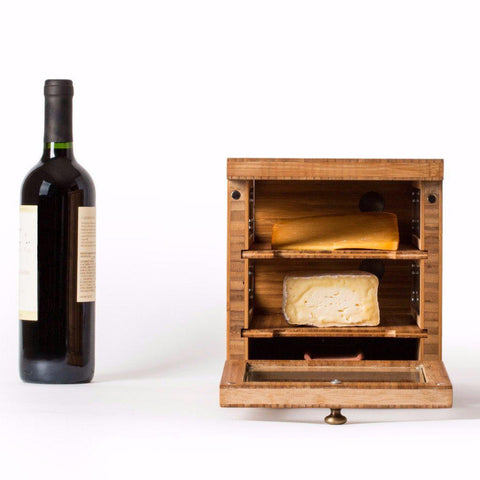 With its clay brick and natural materials, the Cheese Grotto is the perfect environment for wedges and wheels of cheese to thrive, and extends their shelf-life. No more throwing away old bits of beautiful cheese.
$ 360.00

Unavailable
---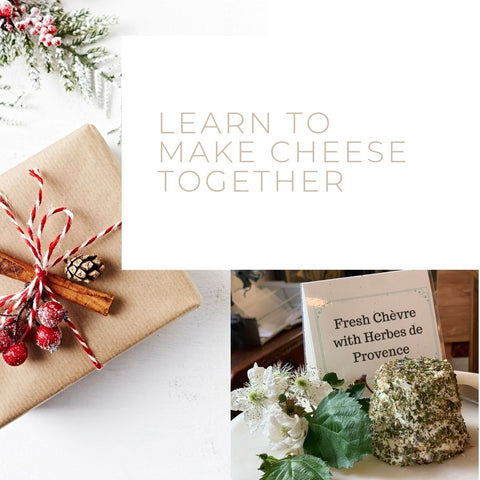 Learn to make easy goat cheese (fresh chèvre) and fromage blanc (from cow's milk) using store-bought (or fresh!) milk in five easy steps.
$ 29.95
From
$ 16.95