This accessible home-brew guide for alcoholic and non-alcoholic fermented drinks, from Apartment Therapy: The Kitchn's Emma Christensen, offers a wide range of simple yet enticing recipes for Root Beer, Honey Green Tea Kombucha, Pear Cider, Gluten-Free Sorghum Ale, Blueberry-Lavender Mead, Gin Sake, Plum Wine, and more.
Making naturally fermented sodas, tending batches of kombucha, and tackling homebrewed beer are the next frontier for the homemade revolution. Food writer Emma Christensen shows that these projects can be all done in the smallest apartment kitchen with little more equipment than a soup pot, a plastic bucket, and a long-handled spoon. This book captures that crafty, adventurous spirit that makes the brewing arts accessible. Since all 50-plus recipes stem from the same basic technique and use the same simple equipment, it's easy for cooks to make the leap from project to project. By covering a range of homemade beverages, from quick and easy kefir to cellared fruit wines,
True Brews
is sure to be a hit with the DIY crowd.
About the author:
Emma Christensen is a food writer, beer reviewer, and homebrewer; currently her writing appears daily on Apartment Therapy: The Kitchn. In addition, Christensen writes a twice-monthly syndicated column for Tribune Media Services on weeknight meal solutions for harried home cooks. She lives in the San Francisco Bay Area.
---
Related Products
---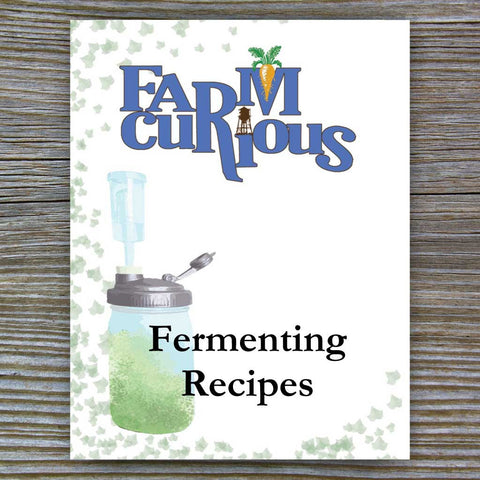 Signature FARMcurious fermenting recipes in an easy, downloadable e-book.
$ 6.00
---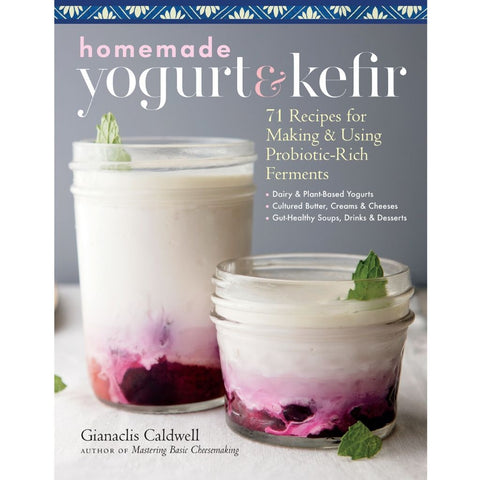 In Homemade Yogurt & Kefir, cheesemaker and small-scale dairy producer Gianaclis Caldwell opens the door for fermentation enthusiasts and dairy devotees to make and use yogurt and kefir in the home kitchen. She explores the many culture choices and techniques for working with cow, goat, sheep, water buffalo, and even some plant milks.
$ 19.95
---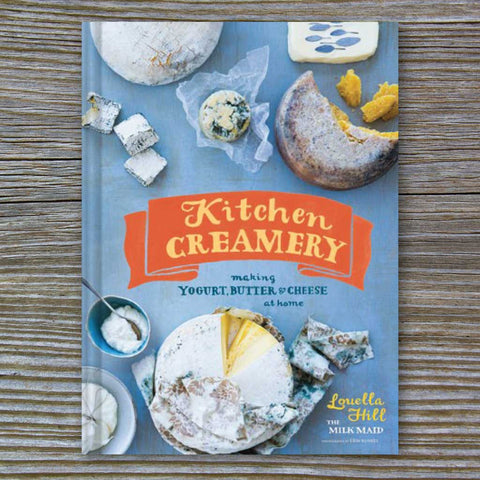 From Louella Hill, The San Francisco Milk Maid (and teacher of our Brie making class!) comes this great new book for every cheesemaker and dairy lover.
$ 29.95

Unavailable