As the DIY movement continues to gain momentum, it's no wonder home cheesemaking is the next hot topic. And from cheesemaking authority and teacher Louella Hill comes an education so timely and inspiring that every cheese lover and cheesemonger, from novice to professional, will have something to learn. 
Kitchen Creamery
 starts with the basics (think yogurt, ricotta, and mascarpone) before graduating into more complex varieties such as Asiago and Pecorino. With dozens of recipes, styles, and techniques, each page is overflowing with essential knowledge for perfecting the ins and outs of the fascinating process that transforms fresh milk into delicious cheese.
---
Related Products
---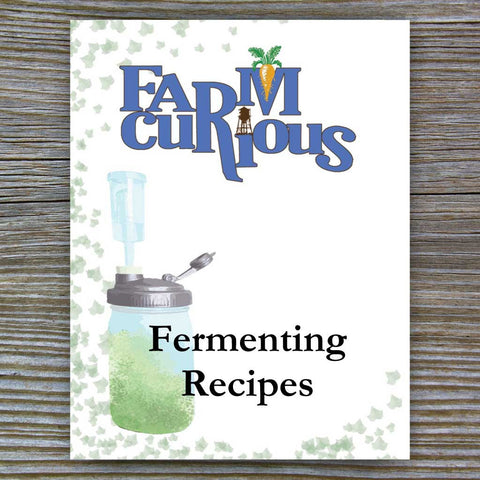 Signature FARMcurious fermenting recipes in an easy, downloadable e-book.
$ 6.00
---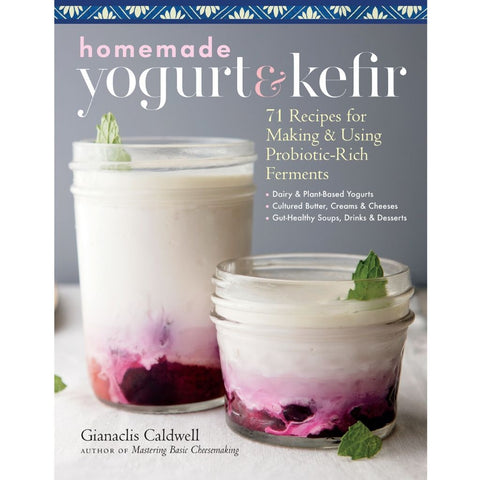 In Homemade Yogurt & Kefir, cheesemaker and small-scale dairy producer Gianaclis Caldwell opens the door for fermentation enthusiasts and dairy devotees to make and use yogurt and kefir in the home kitchen. She explores the many culture choices and techniques for working with cow, goat, sheep, water buffalo, and even some plant milks.
$ 19.95