Recipes from renowned fermentation experts! Take your fermenting beyond sauerkraut and pickles with Grilled Fermented Corn Cobs, Garlic Dilly Beans, and Chipotle Carrots and more. Once you've made everything in this recipe booklet, you'll start asking "what CAN'T I ferment?"

Recipes include:
Chipotle Carrots 

Kabees el Lift (pickled turnips and beets)

Celeriac Pickles

Spicy Corn Pickle

Red Apple Kraut

Lacto-Fermented Salsa

Garlic Dilly Beans Fermented

Red Onions

Fermented Green Tomatoes

Homemade Sriracha

Beet Kvass 

Kosher Dill Pickles 
PLUS: Using Fermented Food in Everyday Cooking:

Fermented Goodness Pasta Salad 

Sriracha Cabbage Salad 

Grilled Fermented Corn Cobs Chicken Shawarma Topped with Kabees El Lift
Please note: Your download will be emailed to you as soon as we capture your payment. Depending upon when you place your order, it may be as soon as immediately or as late as the next business day. Please forgive the delay.
---
Related Products
---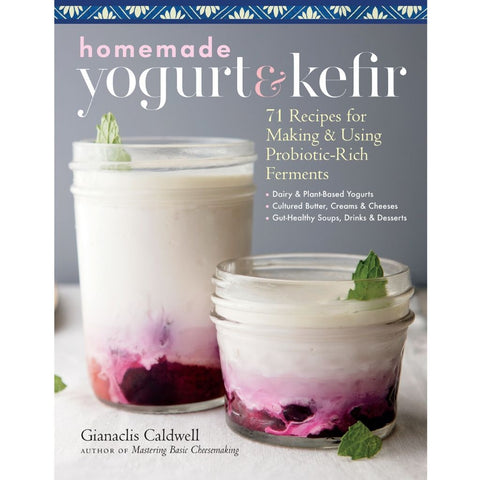 In Homemade Yogurt & Kefir, cheesemaker and small-scale dairy producer Gianaclis Caldwell opens the door for fermentation enthusiasts and dairy devotees to make and use yogurt and kefir in the home kitchen. She explores the many culture choices and techniques for working with cow, goat, sheep, water buffalo, and even some plant milks.
$ 19.95
---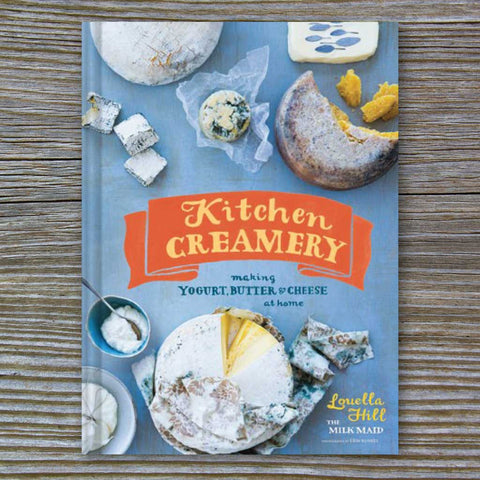 From Louella Hill, The San Francisco Milk Maid (and teacher of our Brie making class!) comes this great new book for every cheesemaker and dairy lover.
$ 29.95

Unavailable