Sauerkraut is often the food that first opens the door to home fermenting. There's nothing better than crunchy, tangy, probiotic-packed kraut and, when you make it at home, you'll be amazed at how cheap and easy it is.
Shredded vegetables do, however, require some additional care. Normally when using the FARMcurious Fermenting Set, carbon dioxide can easily escape around the vegetable pieces, pushing out any remaining air bubbles. Shredded veggies, however, can trap air bubbles between their layers resulting in mold growth. Using a weight to press the cabbage (or whatever you're krauting) down below the level of the brine will help to release any trapped oxygen and keep mold out. 
The FARMcurious Kraut Kit comes with everything you need to succeed with sauerkraut:
-One silver FARMcurious Fermenting Lid and Airlock system
-One wide mouth pint jar
-One beautiful, ceramic fermenting weight hand-made by an artist in our native Oakland!
-Full instructions and recipes
Sauerkraut is also a great canvas for experimentation! Try the red apple kraut (along with many other recipes for fermented goodness) from our Fermenting Recipe E-Book or check out the scores of creative krauts in Fermented Vegetables, one of our favorite fermenting primers!
---
Related Products
---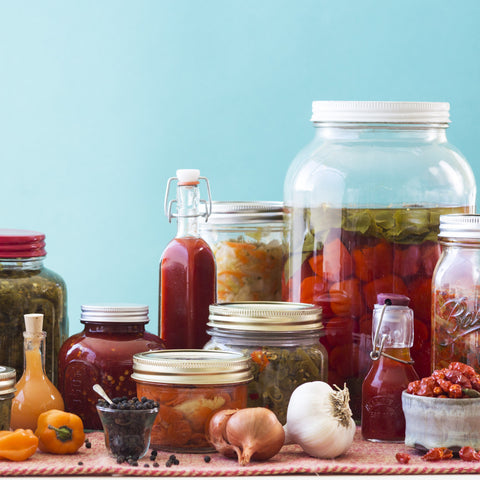 Fermented foods are excellent for health, but many home cooks struggle to incorporate the funky flavor into everyday meals. Join us for this meeting of the fermentation minds to acquire new kitchen fermentation skills and how to put those foods on the table in new, delicious ways.
$ 60.00
---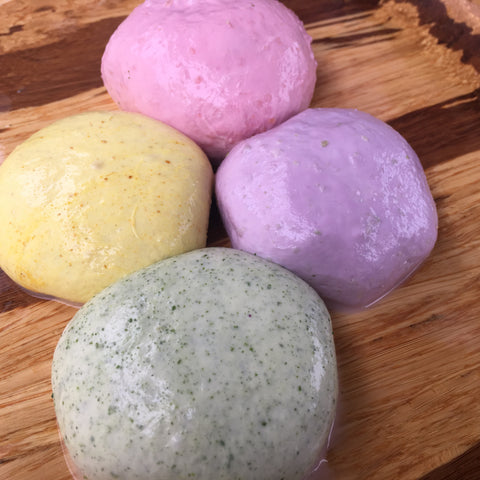 Turn the richly colorful milk of a unicorn into bright and luscious mozzarella and burrata in this hands-on whimsical, yet scientific class.
$ 130.00
---