These delicious Italian cheeses are favorites among both cheese lovers and cooks. Burrata is a tender pouch of mozzarella-like cheese filled with a creamy curd. Mascarpone is the decadent cream cheese made famous by the dessert Tiramisu. You can also make a simple and delicious fruit or cookie dip with just a bit of maple syrup and cocoa. We all know the joys of mozzarella and there's nothing like having it fresh! 
The Mascarpone & Burrata (plus Mozzarella!) Cheese Kit includes these carefully selected and tested supplies:
Instructions with tips and variations 

Unlimited Email Support as needed

Fine Mesh, 100% Cotton Cheesecloth also known as Butter Muslin

Thermometer - Glass Dairy Thermometer or Metal Probe Thermometer

Gluten-free, Vegetarian Rennet Tablets

Gluten-free, Non-GMO Citric Acid

Iodized Flake Salt also known as Cheese Salt

Bonus: Instructions to make mozzarella using the same ingredients!
What you need: Simply add milk and cream and you will be eating and sharing homemade, all-natural Burrata, Mozzarella & Mascarpone! Pasteurized store-bought or raw farm-fresh milk both work. Make sure your store bought milk is not ultra-pasteurized or UHT, ultra-heat pasteurized.
Dietary guidelines: The Mascarpone & Burrata Cheese Kit is gluten-free and vegetarian friendly.
Quantity: The Mascarpone & Burrata Cheese Kit makes 8 batches of cheese. A batch is about 8 oz - 1.5 lbs depending on which cheese, so you'll have plenty of supplies to experiment with different herbs, shapes and recipes.
Good to know: Mozzarella & Burrata are ready to eat in about an hour and Mascarpone is prepared in 15 minutes but requires a few hours in the fridge to set. 
FOOD SAFETY AND HANDLING:
The kits and supplies are hand-poured, hand-folded and assembled in a food-safe, fully-licensed facilities that strictly follow the Department of Agriculture cleaning guidelines. The food items are all gluten-free but packaged in a room that may come in contact with wheat, soy, corn, nuts and other food allergens.
Shelf life for this kit is 2 years with an additional 3 years when rennet tablets are stored in a freezer after purchase.
---
Related Products
---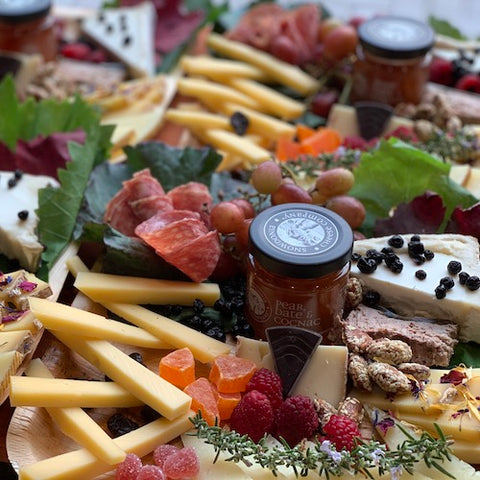 FARMcurious Cheese Boards and Grazing Boards are the perfect answer for everything from your romantic night in to your next family or corporate gathering. Local pickup only.
From
$ 49.95
---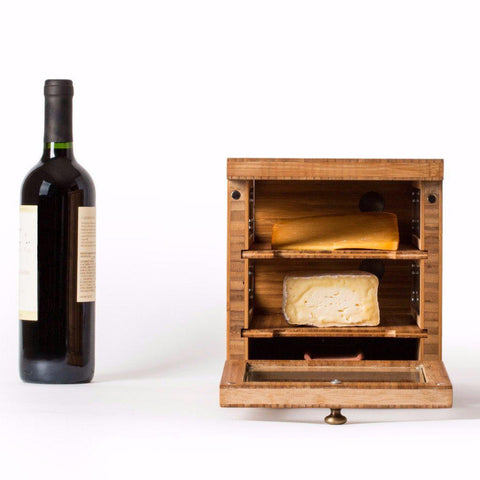 With its clay brick and natural materials, the Cheese Grotto is the perfect environment for wedges and wheels of cheese to thrive, and extends their shelf-life. No more throwing away old bits of beautiful cheese.
$ 360.00

Unavailable
---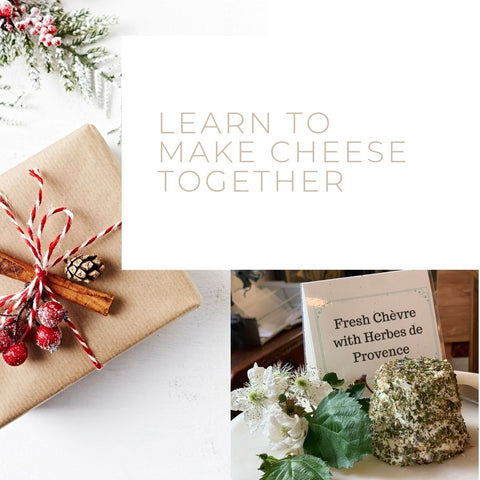 Learn to make easy goat cheese (fresh chèvre) and fromage blanc (from cow's milk) using store-bought (or fresh!) milk in five easy steps.
$ 29.95
From
$ 16.95