PLEASE READ: This product is for local pickup in Oakland, California only.  Ollas ordered in Feb/Mar/April 2023 will arrive in May or June 2023. You will be contacted for pickup (near the Oakland Zoo) when ollas arrive.
The performance of my ollas was so good that I replaced all of my drip irrigation with ollas - the holy grail would be filling ollas with drip but that's another project! Either way, the days of standing in the yard with a hose for hours a day are over for us at last - and they can be for you too. This is a two-gallon pot with a lid.
An Olla (pronounced oh-yah) is a handmade terracotta clay pot originally used as an ancient method of irrigation to conserve water, up to 70%. Ancient agrarian cultures living in or near desert regions have used olla irrigation methods for millennia, so we know it works! Their use is still relevant today because they save you water, save you time, and are organic, off the grid, and leave no plastic residue in the ground. They function equally as well in raised beds, containers and in the ground. We've used them very successfully with in both the ground and in containers.
The 2.9. gallon ollas will water 18' out from the center, in most soils. That's a 3 foot diameter circle that it will water for 3 to 5 days. 
Dimensions:
 * Large Ollas are 13.5" high by 11" wide and the capacity is 2.9 gallons.
 * Medium Ollitas are about 10" high by 6" wide and have a 6 cup capacity (best for containers).
At this point, ollas are available for LOCAL PICKUP ONLY near the Oakland Zoo.
How to Use an Olla:
1. Bury the Olla in soil leaving the neck exposed.
2. Plant seeds or plants within 18" from the next of the olla.
3. Fill the Olla with water and let it do the work.
The water slowly seeps through the unglazed porous clay, directly irrigating roots that will encircle the jar to absorb the moisture that's wicked out by the surrounding soil. As the soil dries out around the roots, it will pull more moisture from the olla watering your plants perfectly.
Ollas virtually eliminate the runoff and evaporation common in modern irrigation systems, allowing the plant to absorb nearly 100 percent of water. In places where water conservation is important (like California), ollas can help maintain a steady flow of water to plants because they also reduce the frequency of watering.
Another great thing about ollas is that they reduce the splitting of melons, tomatoes, etc when there is too much rain.  How?  An empty or near empty olla will accept excess water from saturated soil if it's downhill. Put gravity to work for you.
More information about ollas:
1. An OLLA is a terra cotta clay pot; it has been used as an irrigation system for thousands of years, from China to South America and was designed to save water.
2. The OLLA works by soil-moisture tension, which means the plants literally draw the water from the OLLA when needed.
3. Root development is enhanced by an OLLA, since the water is at root level and works around the clock.
4. Virtually no water is wasted in an OLLA, since there is no run off and no evaporation. This decreases water use by 50% to 70%, depending upon the plant.
5. An OLLA takes about 30 seconds to fill with a hose, and can go for 3 to 5 days without filling, depending on the weather.
6. When it rains, the OLLA sits idle. Plants are not flooded or over watered.
7. The clay is a specific combination of natural, organic materials, is fired, but not glazed, allowing for the best draw of water.
8. The 2 Gallon plus OLLA supplies water 18 inches from the center of the OLLA, covering a 36 inch diameter area.
9. About 1/3 less liquid fertilizer is needed in an OLLA.
10. One large OLLA will water a 4 x 4 raised bed, except for the extreme corners of the square bed. A small OLLA a 2 x 2 bed. 
11. The lid on the OLLA not only prevents evaporation, but keeps bugs and soil out.
12. OLLAS were designed to irrigate entire gardens, which still works great! Our modern gardening of raised beds and containers match perfectly with Dripping Springs Ollas.
13. Rain barrels work well with OLLAS.
14. An OLLA makes a great gift for birthdays, holidays, and for your favorite gardener. Not bad for a well formed lump of clay!
---
Related Products
---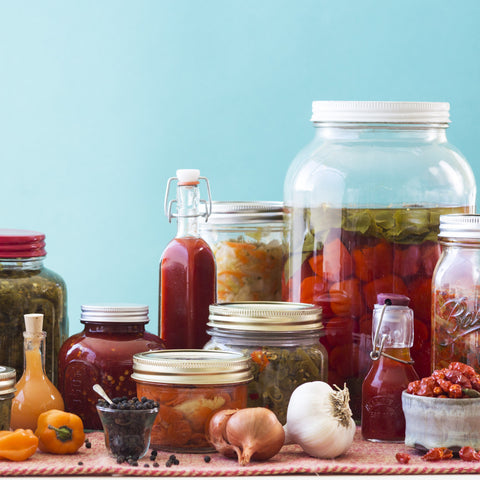 Fermented foods are excellent for health, but many home cooks struggle to incorporate the funky flavor into everyday meals. Join us for this meeting of the fermentation minds to acquire new kitchen fermentation skills and how to put those foods on the table in new, delicious ways.
$ 60.00
---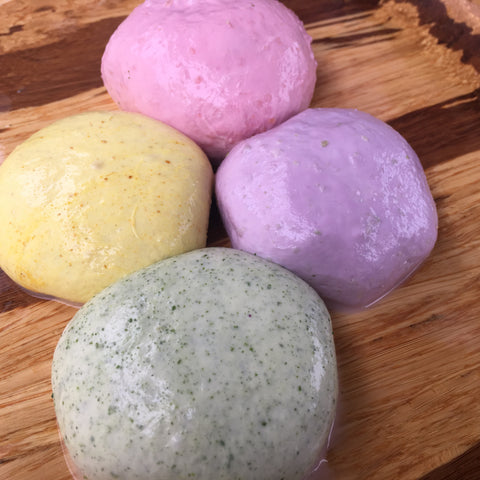 Turn the richly colorful milk of a unicorn into bright and luscious mozzarella and burrata in this hands-on whimsical, yet scientific class.
$ 130.00
---