** These weights are no longer made so stock has been very low. If we're out of weights, you can still get one by purchasing the FARMcurious Kraut Kit (while supplies last).
If you love fermenting food in jars, these handy weights are for you!

Handmade in Oakland, these porcelain weights are designed to weigh down your fermenting vegetables so they stay under the brine. Unglazed lead-free non-porous ceramic, resists stains and is dishwasher safe.
Choose your size in the options:
 - Single or set of 2 Wide Mouth Quart size  (2.75 inch diameter)                
 - Set of 2 Narrow Mouth any size (2.25 inch diameter) - 
 - Single (2 halves) Wide Mouth ½ Gallon (3.75 inch diameter)
The weights of each are approximately as follows:
 - Wide Mouth Quart (single) - 3.5oz
 - Narrow Mouth (single) - 2 oz
 - Half Gallon (2 halves) - 8.1 oz
Weight your shredded home fermented foods like kraut. Read more about weighting fermenting vegetables here.
---
Related Products
---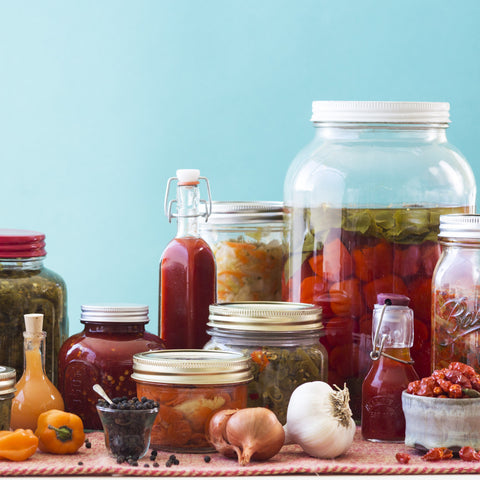 Fermented foods are excellent for health, but many home cooks struggle to incorporate the funky flavor into everyday meals. Join us for this meeting of the fermentation minds to acquire new kitchen fermentation skills and how to put those foods on the table in new, delicious ways.
$ 60.00
---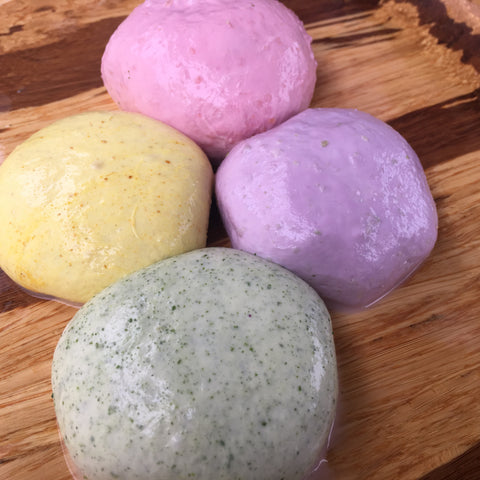 Turn the richly colorful milk of a unicorn into bright and luscious mozzarella and burrata in this hands-on whimsical, yet scientific class.
$ 130.00
---