Learn to pickle fermented vegetables for a fresh, new probiotic start in the new year! Fermenting is an age-old method of preserving produce but its health benefits are far-reaching and can even be life-changing. Learn all the tips and tricks in this hour-long hands-on virtual workshop with Nicole Easterday, creator of the FARMcurious Fermenting Set and veteran fermenter.
See the list below of everything you'll need ahead of time as well as a link for purchasing any of the harder-to-find items. The aim is to keep it fairly simply so you don't have to stress about finding unusual items.
Date: Sat, Jan 16, 2021
Time: 11am-12pm pacific
Location: Zoom
To follow along in this class you'll need to have on hand:
Ingredients:
1-2 lbs vegetables; some good ideas are carrots, radishes, cabbage, beets, etc.

4 TBSP salt (preferably with no additives)
Optional:

Herbs & spices you might like to add; some fun ideas are dill, bay leaf, thyme, rosemary, black peppercorns, garlic, onions, ginger, turmeric, hot peppers.

Tools & Utensils:
Cutting board
Chef's knife
Quart-sized Mason Jar
Optional: FARMcurious Fermenting Set - this makes the process much easier but is not required. If you don't use the fermenting set, it's a good idea to have either a fermenting weight which will fit in a Mason jar or a smaller, clean jar which can nest inside the larger jar. We'll talk more about this in class!
Get all hour-long Follow-Along Virtual Events free by backing me on Patreon at the $25/month level.
This is part of the FARMcurious Follow-Along Virtual Event (FAVE) Series - our response to the COVID-19 crisis. Thanks for helping to keep our lights on during this crisis.
Interested in a private cheesemaking party via Zoom? We now offer private events for birthdays, bachelorettes, etc. We also offer team-building workshops for businesses and special interest groups (like parent's clubs, scout troops, etc), all via Zoom.
We'll send each person a very easy supply list ahead of time as well as recommendations on setting up your kitchen for a virtual cheesemaking workshop. We can even send supplies directly to each participant to make things easy. Contact Nicole directly for more information at nicole@farmcurious.com.
Please consider backing FARMcurious on Patreon
Do you love this sort of content? We just launched a Patreon campaign and our Patreon backers have the opportunity to see all of our content first. They also have first access to live-streaming workshops before we open them up to the public. At certain levels, workshops like this one are included in your membership. You can back us for as little at $5 a month so please check out our Patreon here.
---
Related Products
---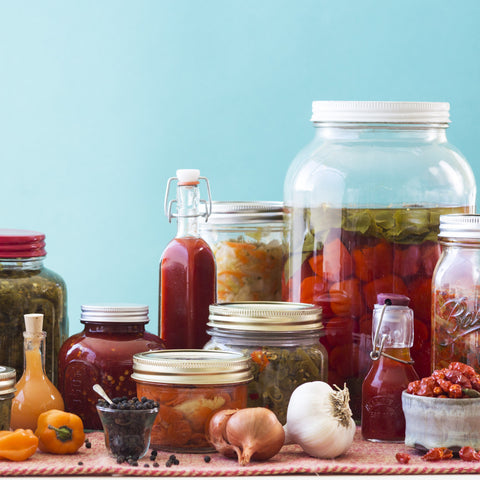 Fermented foods are excellent for health, but many home cooks struggle to incorporate the funky flavor into everyday meals. Join us for this meeting of the fermentation minds to acquire new kitchen fermentation skills and how to put those foods on the table in new, delicious ways.
$ 60.00
---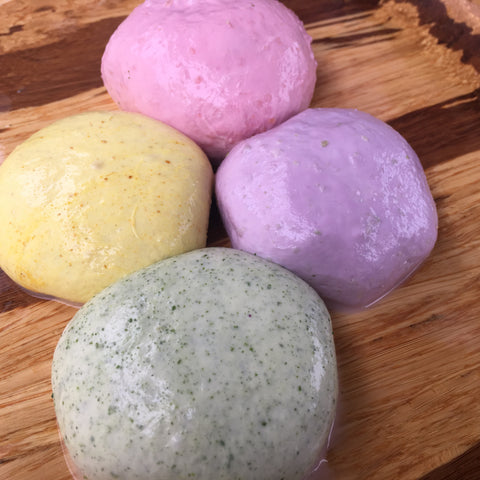 Turn the richly colorful milk of a unicorn into bright and luscious mozzarella and burrata in this hands-on whimsical, yet scientific class.
$ 130.00
---