Vinegar barrels are in and stock in limited so reserve yours now!!
As seen on Chow.com!
A beautiful kit for the home vinegar-maker - great for both beginners and advanced home artisans.  This kit includes a gorgeous oak barrel from France which is lightly waxed inside to avoid allowing your vinegar to become over-oaked.  Because of its unique shape and open top with lid, cleaning the barrel is incredibly simple.  There is also a spigot near the bottom for pouring your completed vinegar into bottles for storage. The ideal vinegar barrel.
Kit includes:
French oak barrel
One 12 oz jar of wine vinegar mother (starter)
Making & Using Vinegar - book by Bill Collins
Just add a bottle of wine and water and you'll never buy vinegar from the store again! 
Sizes:
3L - 9 1/2" high by 8 1/2" wide at base 
6L - 10 1/4" high by 10" wide at base
10L - 13" high by 11" wide at base
---
Related Products
---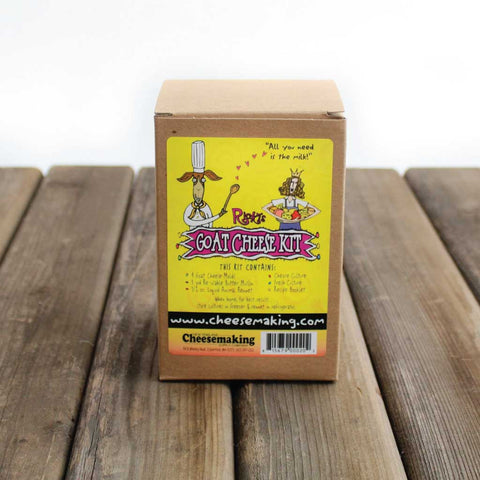 This goat cheese kit allows you to make the easiest, and most delicious fresh, creamy goat cheese you can imagine!
$ 29.95
---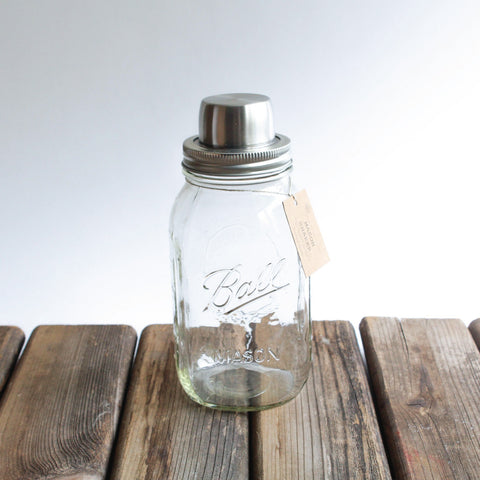 Bring the DIY spirit to your homemade spirits! Shake your cocktails up in this cool Mason Jar shaker.
$ 30.00
$ 25.00
---