Replace or upgrade the standard wooden tap that came with your FARMcurious Oak Vinegar Barrel. 


Stainless Steel Taps: These are far superior to the wooden taps. They last much longer and are easier to use. We highly recommend upgrading to these taps imported directly from France by traditional barrel makers. Just screw right into the existing hole in your barrel.

Wooden Taps: These are the standard wooden taps that come with the barrels. You can replace yours here but plan on replacing it about once every year or two. We highly recommend upgrading to steel if you plan on using your barrel regularly.
---
Related Products
---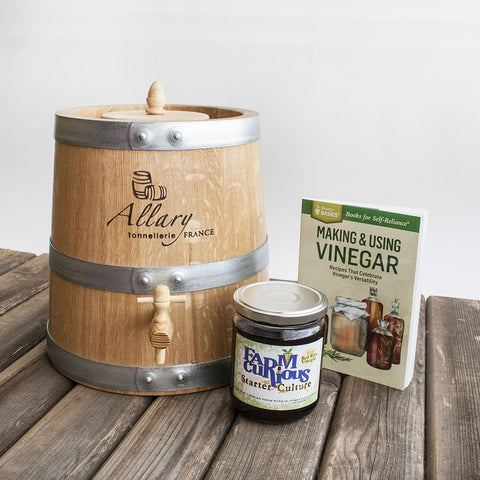 Not only will this kit allow you to make your own vinegar, but this French oak barrel may be the prettiest thing in your kitchen!
From
$ 295.00
---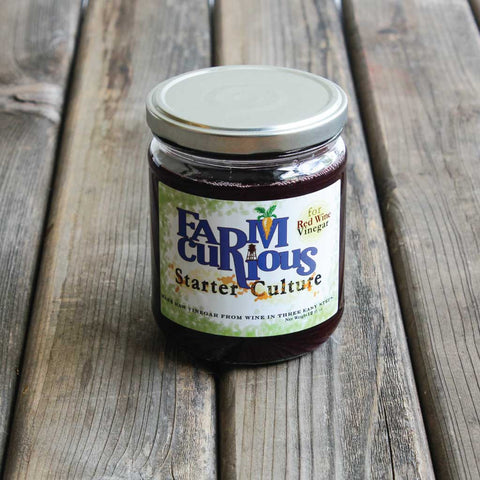 Get going on home vinegar-making with this starter culture, available in red or white wine.
From
$ 19.95
---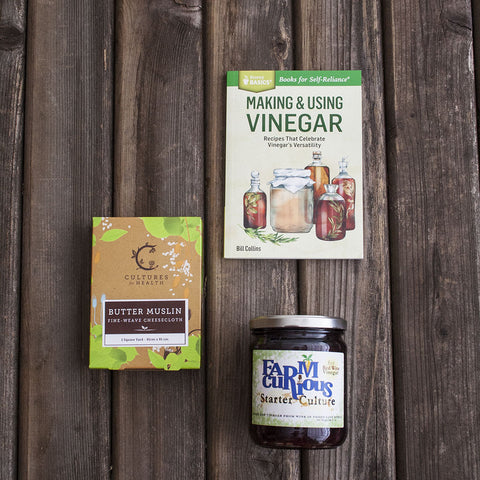 A vinegar-making kit to get you started! Brew your own red wine vinegar and beyond without breaking the bank!
From
$ 25.00