Beautifully illustrated with photographs detailing steps for mastering the process and recipes to make and use fermented foods, this 376 page book is a welcome addition to any food crafter's library.
Make lacto-fermentation part of your kitchen. A classic preserving method, the process yields nutrient-dense live foods packed with vitamins, minerals, enzymes, and probiotic goodness. Master the techniques for making sauerkraut, kimchi, pickles, and fermented condiments, and then explore how to apply those simple skills to fermenting more than 60 fresh vegetables, herbs, and even a few fruits.
In addition to 140 recipes and suggestions to an intriguing array of ferments, you'll find delicious recipes that bring your creations to the table as part of any meal.
---
Related Products
---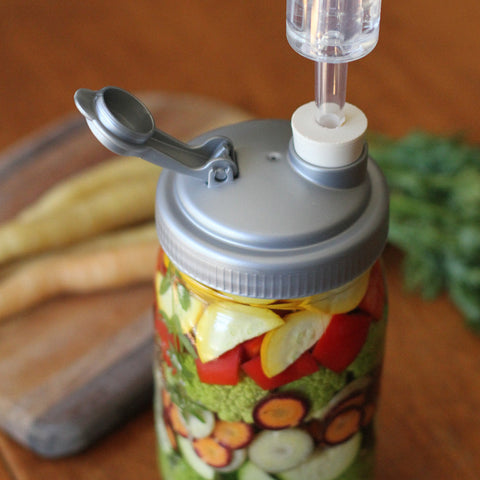 The easiest system for making fermented vegetables at home with no mold, no slime, and no hassle!
$ 29.95
---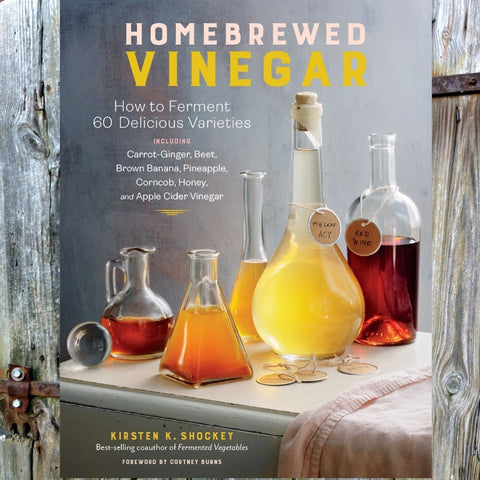 How to Ferment 60 Delicious Varieties of Vinegar, Including Carrot-Ginger, Beet, Brown Banana, Pineapple, Corncob, Honey, and Apple Cider Vinegar
$ 22.95
---