You've heard of unicorn toast and unicorn frappucinos but what about unicorn cheese??
Turn the colorful rich milk of a unicorn into bright and luscious mozzarella and burrata in this hands-on whimsical, yet scientific class.
Start out with a glass of sparkling rosé (of course) then explore the complex chemistry and cultural history involved in cheesemaking while you revel in the playful art of turning something perfectly natural and time-honored into an obscenely fantastical unicorn-colored treat.
In case you're worried about all that disgusting food coloring, fear not! We at FARMcurious believe food should be natural, not toxic. We'll show you how to craft your own beautiful (and nutritious) colors out of nutrient-dense food! Now you have the added benefit of tricking your kids (and friends) into getting their daily value of parsley, turmeric, beets and more!
Is it still delicious you ask?  You bet your glittery tuchus it is!
What will we unicorn next??  Who even knows but this is a class not to be missed. Book your tickets before they're gone!
** This is a newly listed class, eligible for Club Curious!!
Location: 4053 Harlan St, Ste 201 in Emeryville, California (right across the street from Pixar) - plenty of safe free parking available. Easy access to public transit -from MacArthur BART take the red or orange (Hollis or Hollis South) Emery-go-Round bus line two stops to Pixar studios. Walk half a block to our venue). 
Must be 21 to consume alcohol. Please see our cancellation policy here.
Sold out?? Try our waiting list! There may be available dates that aren't listed because they're sold out. If you book a ticket labeled "Waiting List" you will be added to the waiting list for the sold-out date. If we have last minute cancellations we will contact you to let you know. If you don't make it into the class for which you signed up on the waiting list you can choose a full refund or a transfer to another date. Call or email for more information on our waiting list (info@farmcurious.com or 510.877.9955)
Interested in a private party? We offer private events for birthdays, bachelorettes, etc. We also offer team-building workshops for businesses and special interest groups (like parent's clubs, scout troops, etc). Contact Nicole directly for more information at nicole@farmcurious.com.
---
Related Products
---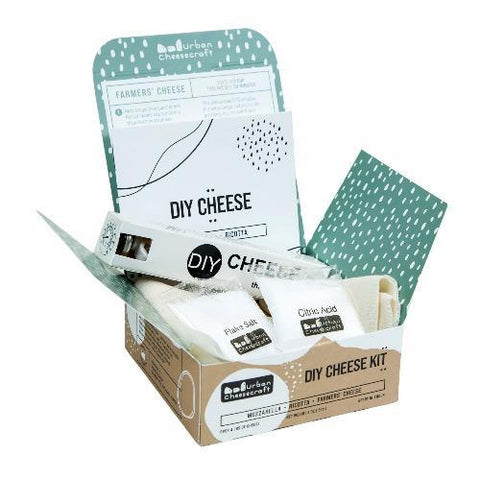 ---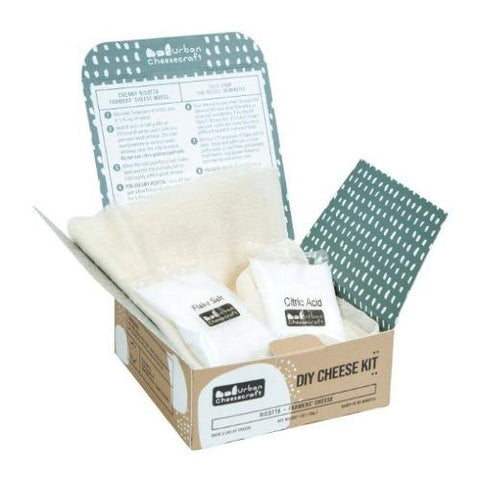 This Mini Cheese Kit from Urban Cheesecraft is the perfect starting point for beginners, kids and busy families. It is easy and quick to use but it is packed with fun and delicious possibilities.
$ 15.00
---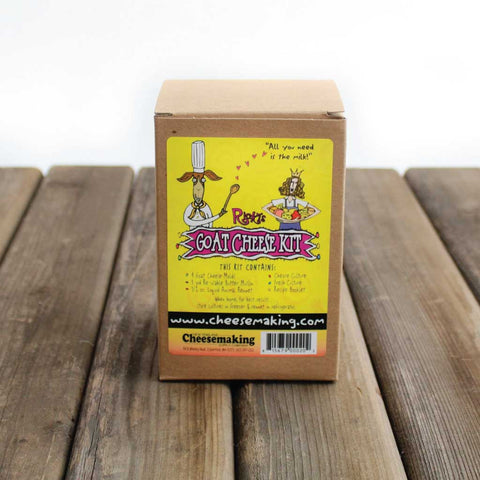 This goat cheese kit allows you to make the easiest, and most delicious fresh, creamy goat cheese you can imagine!
$ 29.95