We only offer this class once or twice per year, leading up the the holidays so be sure to reserve your ticket now. Both classes will sell out fast!
Equal parts ultimate foodie adventure, make-your-own party platter and hand-crafted gift extravaganza, this hands-on workshop serves up a deliciously curated collection of some of our tastiest homesteading skills: cheesemaking, meat curing, fermenting, and jamming - all in one three-hour class!
Not only will you get to dabble in these crafts, but we'll show you how to create an array of delicious morsels to feature at parties or to package as delectable handmade gifts the person who has it all will be not able to resist.
Nicole Easterday will guide you in creating the perfect party platter with:
Cheesemaking: Create handmade goat cheese so fresh and lofty it has converted many a goat cheese-hater. Learn to shape, flavor and store it so you always have some available at a moment's notice.
Charcuterie: Craft a duck breast prosciutto that will haunt your dreams-seriously, people still rave about this after trying it at our events.
Fermentation: Pickle platters are all the rage! Complement your cheese board with easy homemade pickled vegetables.
Fruit preserves: Create a fruit preserve to make your cheese plate pop.
If you've already taken either our Three Cheese in Three Hours class or our Handmade Brie Class, you'll have even more homemade goodies to pile on to this impressive platter. 
Location: 825 Bancroft Way, Berkeley, CA.
Please see our cancellation policy here.
Sold out?? Call or email to inquire about our waiting list (info@farmcurious.com or 510.877.9955)
Interested in a private event? We offer private events for birthdays, bachelorettes, etc. We also offer team-buiding workshops for businesses and special interest groups (like parent's clubs, scout troops, etc). Contact Nicole directly for more information at nicole@farmcurious.com.
---
Related Products
---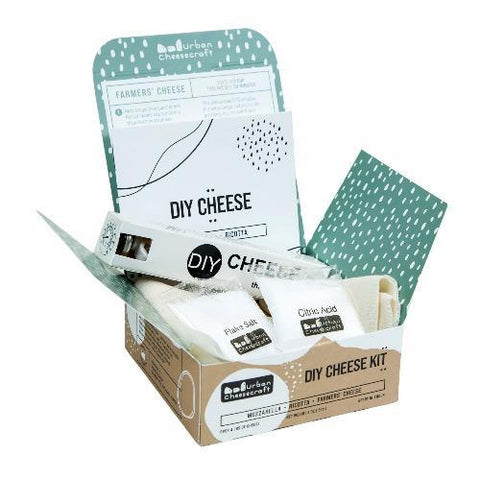 ---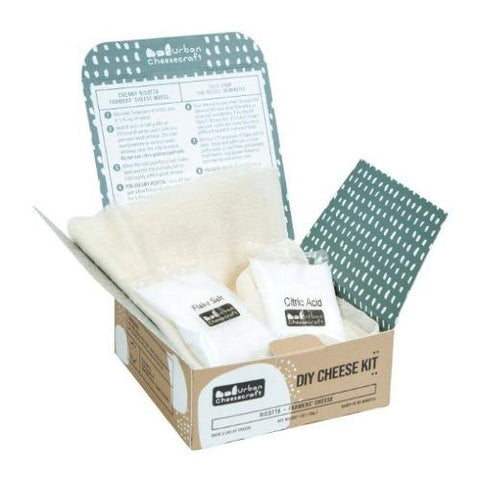 This Mini Cheese Kit from Urban Cheesecraft is the perfect starting point for beginners, kids and busy families. It is easy and quick to use but it is packed with fun and delicious possibilities.
$ 15.00
---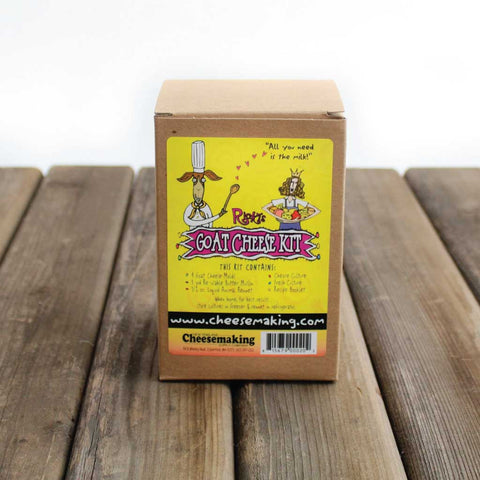 This goat cheese kit allows you to make the easiest, and most delicious fresh, creamy goat cheese you can imagine!
$ 29.95