This starter kit contains enough ingredients to make 30 one-pound batches of mozzarella using a simple recipe! Don't worry - you don't have to make it all at once; the kit will store for about 2 years in your freezer. You can also make soft, luxurious ricotta!
The whole process takes about an hour. For those of you who have goat's milk, this recipe works like a charm. Recipe booklet also includes recipe for quick and easy Ricotta, as well as a small variety of recipes using these two cheeses.
CONTENTS: Dairy Thermometer, Butter Muslin, Citric Acid, Vegetable Rennet Tablets, Cheese Salt and Recipe Booklet
What else do you need to be successful?
USAGE: Use to make Mozzarella and Ricotta Cheese in the comfort of your own kitchen!!!
STORAGE: Kit will store at room temperature up to 1 year. Will keep even longer if rennet tablets are stored in the freezer. Once opened, store  citric acid and salt in well sealed containers in a cool, dry place. They will last indefinitely.
---
Related Products
---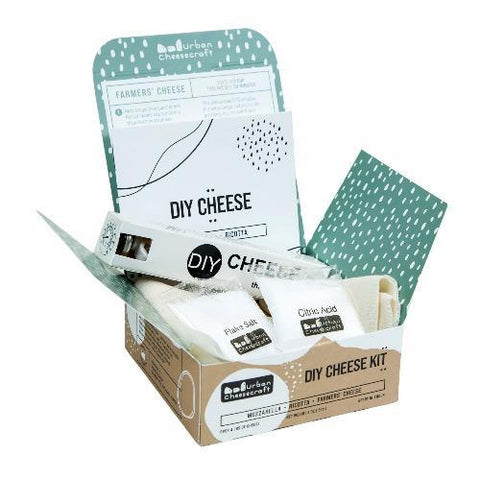 ---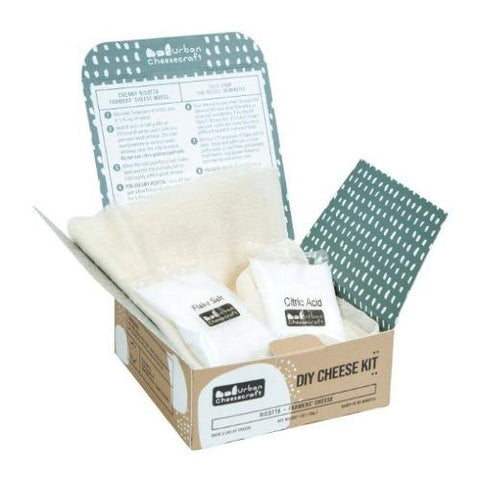 This Mini Cheese Kit from Urban Cheesecraft is the perfect starting point for beginners, kids and busy families. It is easy and quick to use but it is packed with fun and delicious possibilities.
$ 15.00
---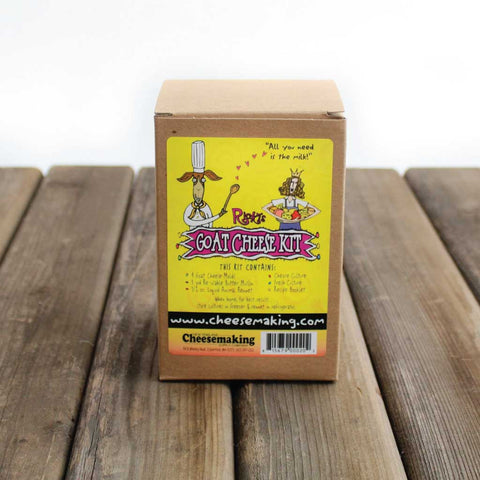 This goat cheese kit allows you to make the easiest, and most delicious fresh, creamy goat cheese you can imagine!
$ 29.95