Best-selling fermentation authors Kirsten and Christopher Shockey explore a whole new realm of probiotic superfoods with Miso, Tempeh, Natto & Other Tasty Ferments. This in-depth handbook offers accessible, step-by-step techniques for fermenting beans and grains in the home kitchen.
The Shockeys expand beyond the basic components of traditionally Asian protein-rich ferments to include not only soybeans and wheat, but also chickpeas, black-eyed peas, lentils, barley, sorghum, millet, quinoa, and oats. Their ferments feature creative combinations such as ancient grains tempeh, hazelnut–cocoa nib tempeh, millet koji, sea island red pea miso, and heirloom cranberry bean miso.
Once the ferments are mastered, there are more than 50 additional recipes for using them in condiments, dishes, and desserts including natto polenta, Thai marinated tempeh, and chocolate miso babka. For enthusiasts enthralled by the flavor possibilities and the health benefits of fermenting, this book opens up a new world of possibilities.
"Miso,Tempeh, Natto & Other Tasty Ferments is a detailed and informational book on the art of fermentation––recommended for professional chefs and passionate home cooks alike." — Foreword Reviews

"What an exciting new resource for fermentation enthusiasts! Kirsten and Christopher Shockey explain in clear step-by-step detail classic methods from different parts of Asia for fermenting legumes and grains, as well an innovative new applications. The ferments in this book include some of the most complex, technically demanding, and potentially intimidating, but Kirsten and Christopher demystify them and make them readily accessible for home and restaurant kitchens. This book opens the door to amazing culinary adventures and incomparable umami flavors." — Sandor Ellix Katz, Author of Wild Fermentation and The Art of Fermentation
 
"The Shockeys have put together a thorough and masterful work that builds on the theme that education and knowledge are essential. There's beauty in the idea that you have to share ferments to make them. Because you have to share knowledge, too, to create it. And within these pages, you'll find a wealth of it." — David Zilber, co-author of The Noma Guide to Fermentation
 
"Kirsten and Christopher have written a beautifully researched and approachable book for lovers of Asian ferments. This book demystifies the processes and methods for producing foods such as tempeh, miso, and koji, and will enable anyone to make these foods successfully at home or in a professional kitchen. I've been waiting for a book of this magnitude and approachability for a long time. I now have something to keep in my kitchen to guide me down the rabbit hole that is Asian fermented foods." — Jeremy Umansky, larder master, wild food forager, and owner of Larder Delicatessen & Bakery
8x10" 408 pages Paperback
---
Related Products
---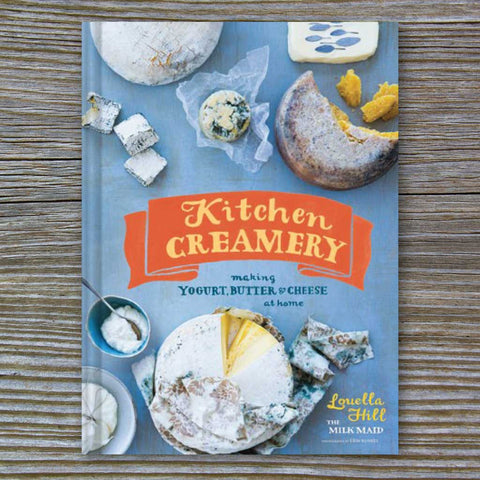 From Louella Hill, The San Francisco Milk Maid (and teacher of our Brie making class!) comes this great new book for every cheesemaker and dairy lover.
$ 29.95

Unavailable
---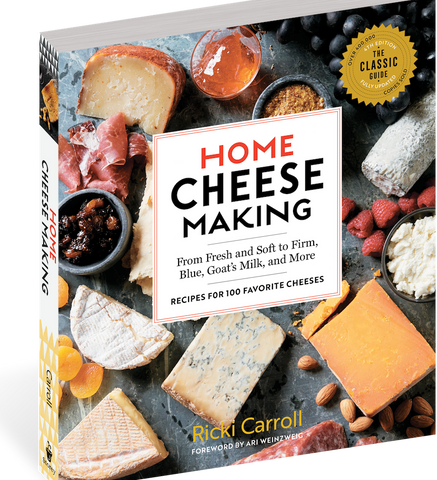 Learn to make artisanal cheeses and dairy products in your home kitchen!
$ 24.95
---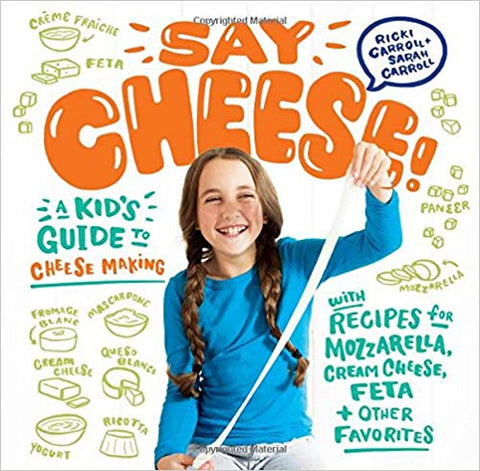 A fun guide for kids and families. Step-by-step photos take kids ages 8–12 through the cheese making process, then teach them how to make 12 classic favorites, including mozzarella, feta, ricotta, and cream cheese.
$ 18.95