Learn to make easy goat cheese (fresh chèvre) and fromage blanc (creamy, fresh cow's milk cheese) from an ACS Certified Cheese Professional.
We'll be using store-bought (or fresh!) milk and it's done in five easy steps. I use a science-based approach to talk about why we do what we do rather than just presenting a basic recipe. You'll have quick cheese with only 8 minutes of active time, fully ready to eat in 24 hours! 
I'll show you some of the best ways to flavor and shape it for maximum party appeal! This workshop is scheduled to allow time to make and shape the cheese just in time for Mother's Day. Drop it on mom's porch (if you're interested and able) or enjoy it yourself!
You'll have a list of everything you'll need ahead of time as well as a link for purchasing any of the harder-to-find items like cheese cultures and forms. The aim is to keep it fairly simply so you don't have to stress about finding unusual items.

Date: Sat, Jan 9, 2021
Time: 11am-12pm pacific
Location: Zoom
To follow along in this class you'll need to have on hand:
Ingredients
(note: you can make the goat cheese, fromage blanc or both in class, depending upon what interests you and what milk you have access to):
 1) Milk
1 quart goat's  milk (any whole milk that is NOT ultra-pasteurized or UHT - pasteurized or raw is fine)
OR

1 quart whole cow's milk (cream-top un-homogenized milk like Straus or other milk that is NOT

 ultra-pasteurized or UHT - pasteurized or raw is fine

)
 2) Cheesemaking Kit

Goat Cheesemaking Kit

 (4 forms, culture for 20 uses, butter muslin x4, thermometer in a cute box) for $29.95


OR

Custom Economical Kit (1 form, culture for 4 uses, butter muslin, thermometer) for $16.95.
3) Herbs & Spice
Tools and Utensils:
Small pot (or two if doing two cheeses) - enough to hold the milk
Large spoon to stir the milk. We like this one.
Thermometer must register below 100°F (included in both kits) 
Butter muslin (included in both kits)
Cheese form for draining & shaping (included in both kits)
Large bowl or pot (gallon size works well)
Small bowl which can nest upside down into larger bowl (quart size works) - your cheese form need to be able to sit on top of this to drain.
This cheese will be ready to eat in 24 hours
All one-hour Follow-Along Virtual Event are free when you back me on Patreon at the $25/month level.
This is part of the FARMcurious Follow-Along Virtual Event (FAVE) Series - our response to the COVID-19 crisis. Thanks for helping to keep our lights on during this crisis.
Interested in a private cheesemaking party via Zoom? We now offer private events for birthdays, bachelorettes, etc. We also offer team-building workshops for businesses and special interest groups (like parent's clubs, scout troops, etc), all via Zoom.

We'll send each person a very easy supply list ahead of time as well as recommendations on setting up your kitchen for a virtual cheesemaking workshop. We can even send supplies directly to each participant to make things easy. Contact Nicole directly for more information at nicole@farmcurious.com.
Please consider backing FARMcurious on Patreon
Do you love this sort of content? We just launched a Patreon campaign and our Patreon backers have the opportunity to see all of our content first. They also have first access to live-streaming workshops before we open them up to the public. At certain levels, workshops like this one are included in your membership. You can back us for as little at $5 a month so please check out our Patreon here.
---
Related Products
---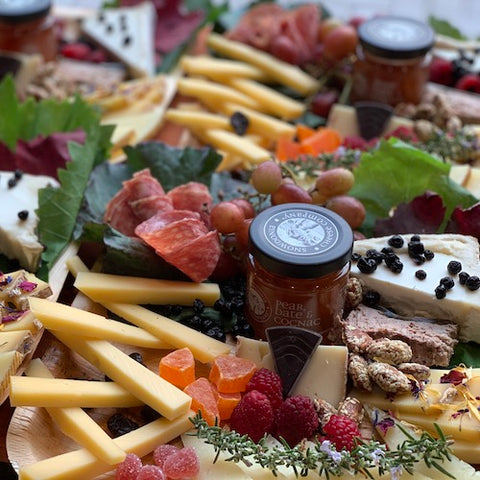 FARMcurious Cheese Boards and Grazing Boards are the perfect answer for everything from your romantic night in to your next family or corporate gathering. Local pickup only.
From
$ 49.95
---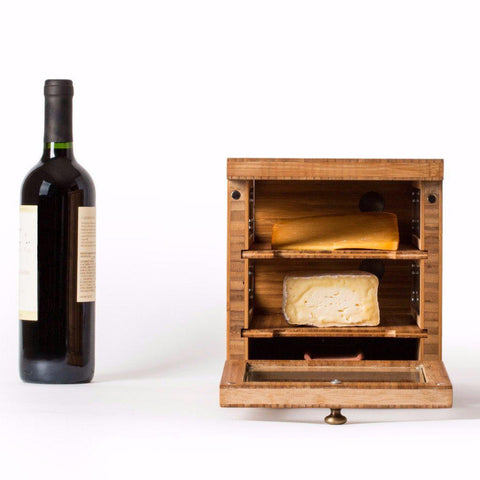 With its clay brick and natural materials, the Cheese Grotto is the perfect environment for wedges and wheels of cheese to thrive, and extends their shelf-life. No more throwing away old bits of beautiful cheese.
$ 360.00

Unavailable
---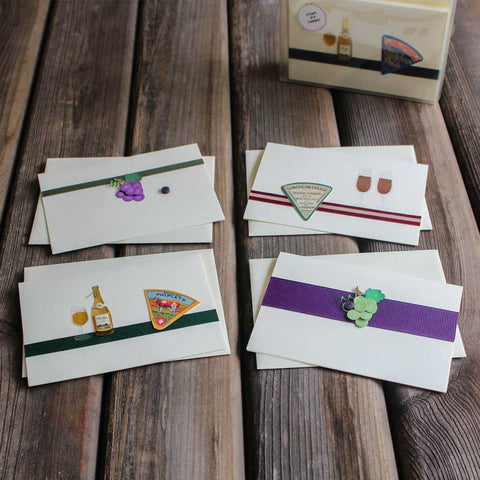 What else would you use to send a note to your favorite foodie friend?
$ 20.00
$ 11.00