Learn Simple Summer Cheeses: Grillable Halloumi and Fresh Ricotta, two cheeses sure to make a summer party sing! Pair the ricotta with olive oil and just-picked tomatoes and let the Halloumi be the proteinacious center piece of the meal--sizzling and adorned with grilled veggies, even your dearest carnivores will even be licking their chops with this one!
FARMcurious brings the spectacular San Francisco Milk Maid back to teach this introductory cheese making class with two recipes that should be on every cook's bucket list: Fresh whole milk ricotta--a cheese that's ready to eat in just 30 minutes as well as Grilling Cheese--the most pleasing form of fryable, bakeable, toastable vegetarian-friendly protein around. In class we'll go from fresh milk to finished cheese and cover all the basics in the process. Learn which milk to use, where to buy rennet and how to improve shelf life. You'll get to enjoy the finished forms of both cheeses with an in class tasting that leaves you inspired and itching to host a cheese-themed party. Class price includes: instruction, recipes, tastings and a take-home cheese. This class is a must for any kitchen-friendly vegetarian (or meat eater!).
More about The San Francisco Milk Maid: www.sfmilkmaid.com
Location: SHARED at 739 Bryant St, San Francisco, CA
Time 1-3:30pm
---
Related Products
---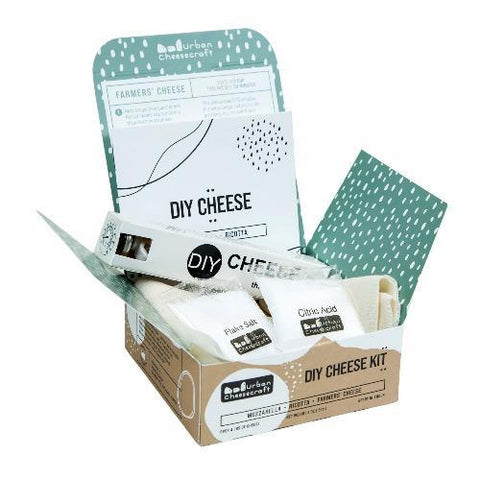 ---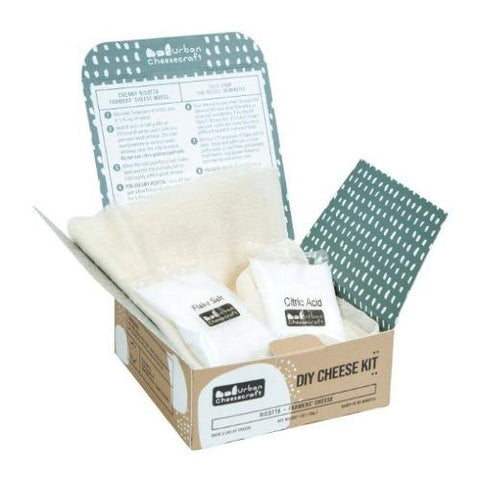 This Mini Cheese Kit from Urban Cheesecraft is the perfect starting point for beginners, kids and busy families. It is easy and quick to use but it is packed with fun and delicious possibilities.
$ 15.00
---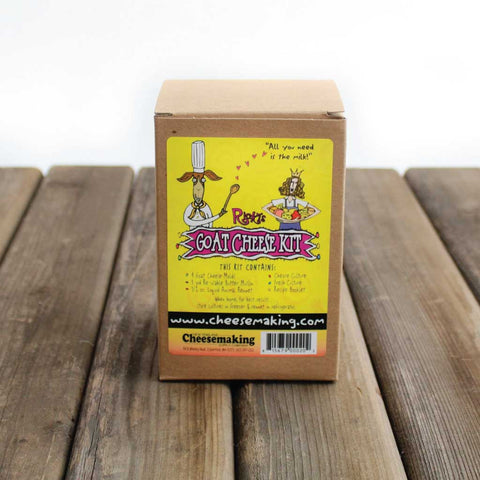 This goat cheese kit allows you to make the easiest, and most delicious fresh, creamy goat cheese you can imagine!
$ 29.95