Part of the Castro Valley Marketplace Grand Opening Festivities!

Learn to make one of the easiest cheeses around (fresh goat cheese) and then try your hand at pairing it with a vast array of fun ingredients we supply to create the perfect bite.
We'll teach you to be the envy of your friends by crafting a truly simple cheese at home that looks like you spent years at a culinary institute. Full of hints for fitting this already simple cheese into your busy schedule, our quick weeknight workshop will leave you with no more excuses. You'll be making cheese before you know it!
Once you've learned the ropes, it's up to you to create the most amazing combination of fresh chèvre with the supplied ingredients. Some will be obvious and some will blow your minds - yes, Doritos are amazing with goat cheese. No need to take our word for it - jump in and give it a try!
For those over 21, we'll provide a fun selection of wines to pair with your cheese. We'll provide sparkling Martinelli's for anyone under the age of 21 or otherwise not drinking wine.
Terms and Conditions - By attending a FARMcurious event, you agree to our Terms and Conditions.
Location: Room 205, Mezzanine level of the Castro Valley Marketplace at 3295 Castro Valley Blvd, Castro Valley, CA.
Please see our cancellation policy here.
Sold out?? Try our waiting list! There may be available dates that aren't listed because they're sold out. If you book a ticket labeled "Waiting List" you will be added to the waiting list for the sold-out date. If we have last minute cancellations we will contact you to let you know. If you don't make it into the class for which you signed up on the waiting list you can choose a full refund or a transfer to another date. Call or email for more information on our waiting list (info@farmcurious.com or 510.877.9955)
Interested in a private party? We offer private events for birthdays, bachelorettes, etc. We also offer team-building workshops for businesses and special interest groups (like parent's clubs, scout troops, etc). Contact Nicole directly for more information at nicole@farmcurious.com.
---
Related Products
---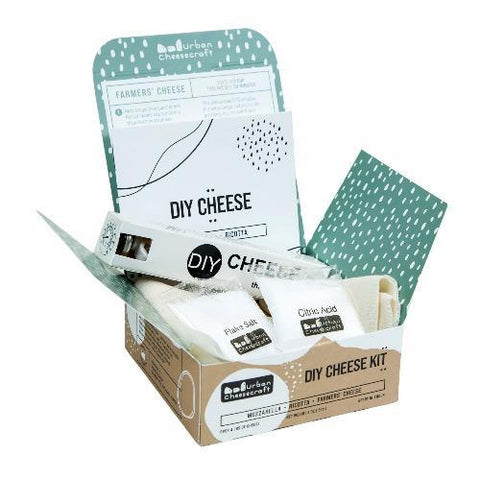 ---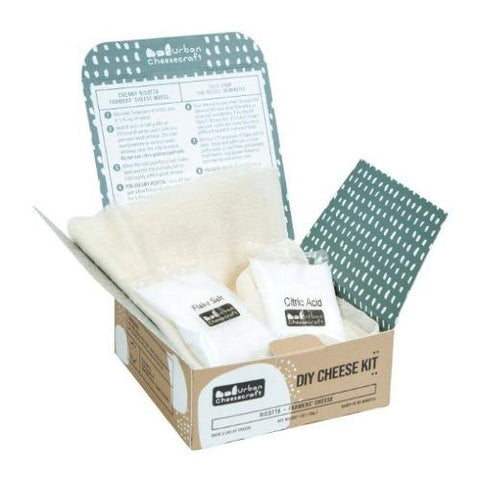 This Mini Cheese Kit from Urban Cheesecraft is the perfect starting point for beginners, kids and busy families. It is easy and quick to use but it is packed with fun and delicious possibilities.
$ 15.00
---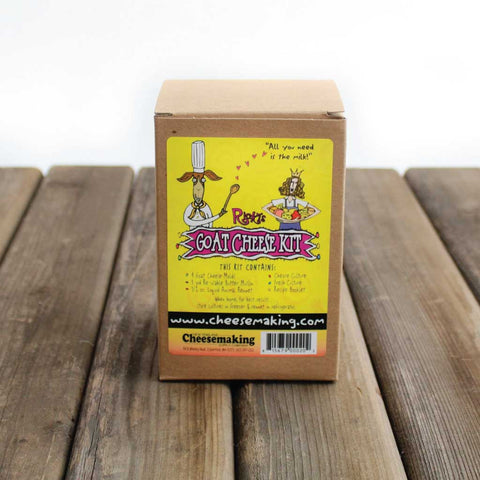 This goat cheese kit allows you to make the easiest, and most delicious fresh, creamy goat cheese you can imagine!
$ 29.95