Learn to craft two of the easiest cheeses to make at home (fresh goat cheese and fromage blanc) and then face off against other attendees, competing to create the best bite with a selection of fun and sometimes surprising ingredients. Do you have what it takes??
We'll teach you to be the envy of your friends by crafting a truly simple cheese at home that looks like you spent years at a culinary institute. Full of hints for fitting this already simple cheese into your busy schedule, our quick weeknight workshop will leave you with no more excuses. You'll be making cheese before you know it!
Once you've learned the ropes, it's up to you to create the most amazing combination of fresh chèvre with the supplied ingredients. Some will be obvious and some will blow your minds - yes, Tapatío Doritos are amazing with goat cheese. No need to take our word for it - jump in and give it a try!
Our guest judge will decide who takes home the grand prize. Yes! There will be prizes.
This class is all ages. A glass of wine will be provided for those over 21. Alternative beverages will be available for our younger guests.

Guest Judge: Jeff Rosen, Longtime Bay Area Chef & Restauranteur, Co-Owner of Cannery Kitchen & Tap
Terms and Conditions - By attending a FARMcurious event, you agree to our Terms and Conditions.
Location: Suite 203, Castro Valley Marketplace, 3295 Castro Valley Blvd, Castro Valley, CA
COVID-related information:
Proof of vaccination status will be required to participate. Please note, we'll make every reasonable attempt to verify vaccination status of each person in your group, but we ask you to realize it's not a perfect system. Any risk related to attending this activity is your own.
Please note that all attendees must be masked at all times except when actively taking a bite of cheese or taking a drink. We strongly recommend coming only if you've been vaccinated. Please stay home if you have a fever, are experiencing any COVID-like symptoms for may have been exposed to someone diagnosed with COVID-19.
Please see our cancellation policy here.
Sold out?? Try our waiting list! There may be available dates that aren't listed because they're sold out. If you book a ticket labeled "Waiting List" you will be added to the waiting list for the sold-out date. If we have last minute cancellations we will contact you to let you know. If you don't make it into the class for which you signed up on the waiting list you can choose a full refund or a transfer to another date. Call or email for more information on our waiting list (info@farmcurious.com or 510.877.9955)
Interested in a private party? We offer private events for birthdays, bachelorettes, etc. We also offer team-building workshops for businesses and special interest groups (like parent's clubs, scout troops, etc). Contact Nicole directly for more information at nicole@farmcurious.com.
---
Related Products
---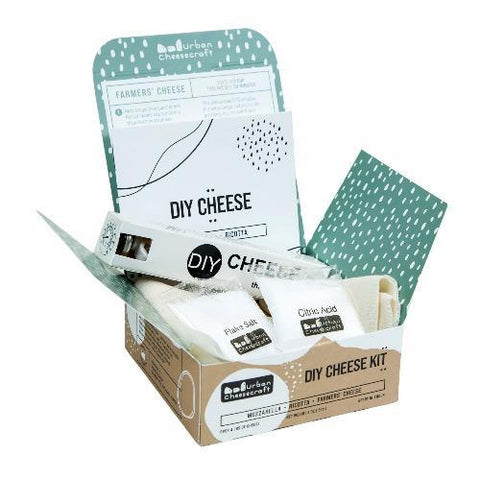 ---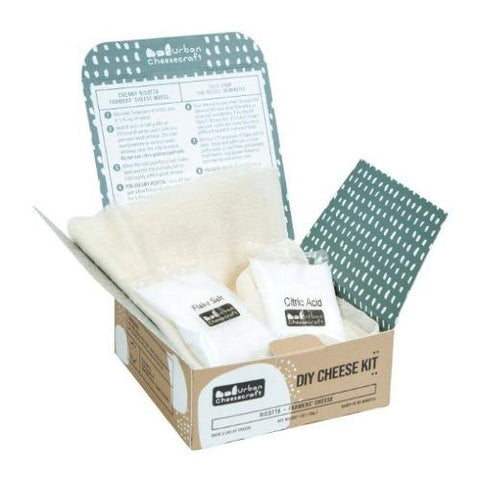 This Mini Cheese Kit from Urban Cheesecraft is the perfect starting point for beginners, kids and busy families. It is easy and quick to use but it is packed with fun and delicious possibilities.
$ 15.00
---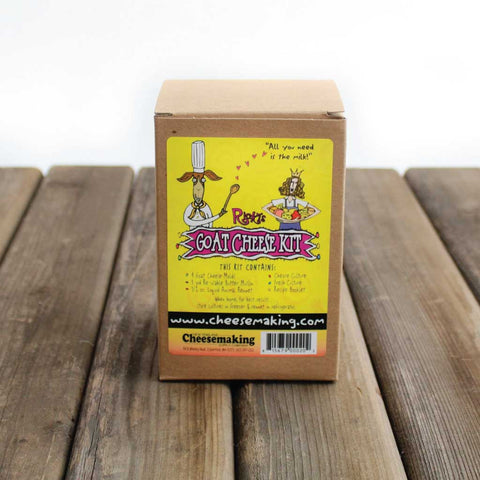 This goat cheese kit allows you to make the easiest, and most delicious fresh, creamy goat cheese you can imagine!
$ 29.95