Imagine this - you're throwing a holiday party and your guests show up to find that your appetizer is a sampling of six different goat cheeses that you made from scratch yourself.  They're amazed and impressed and you shall forever be known as the cheese god/goddess.  Our little secret?  It took you less than an hour of active time to make them all!  We'll show you how in this delectable and simple workshop.  The perfect solution for impressive entertaining - easy, indulgent and elegant!!
We'll demonstrate the process of making simple chevre cheese from scratch and then teach the trick of making it look like you made six different cheeses.  Bonus, you'll learn some history of cheesemaking, important facts about milk quality and differences as well as the complex chemistry behind cheesemaking, all covered in a fun, easy to understand format.
In the second half of the class, students will play around with a variety of fresh herbs from the FARMcurious garden and other yummy add-ins to dress up their cheese.   Everyone will go home with a sample of the cheese we made and you adorned (unless you eat it all – we won't judge!) and the knowledge to do it all again with confidence at home.
Supplies Required:  None but you have the option of purchasing a home cheese-making kit at the reduced price of $20 (normally $25) to get you started at home.  The kit includes all the ingredients you need (except milk) in enough quantity to make unlimited batches at home!! Feel free to bring your own beverages.
Limit: 16 people
Location:  This class is held at a home at 176 Marlow Drive in South Oakland near the Dutton exit of 580.  It's about 2 miles from Bart on flat ground and ample street parking is also available.
Cancellation Policy:  Because our classes do tend to sell out we ask that you please give notice 48 hours advance if you are for some reason unable to make it to this class.  With a 48-hour notice we will try to fill your spot.  Because we buy supplies such as milk and other ingredients in advance, this class is non-refundable.  However, we will reach out to you if we have short-notice cancellations in future classes that you may be able to join.
---
Related Products
---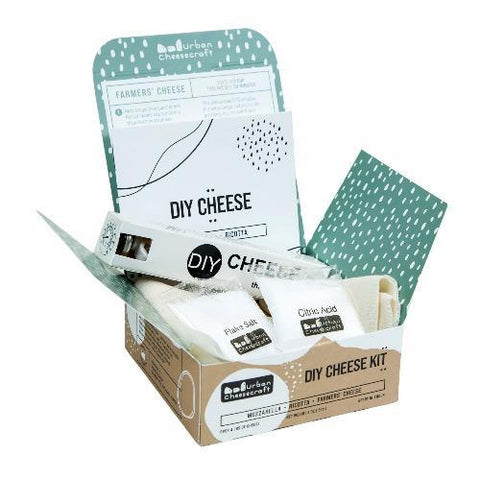 ---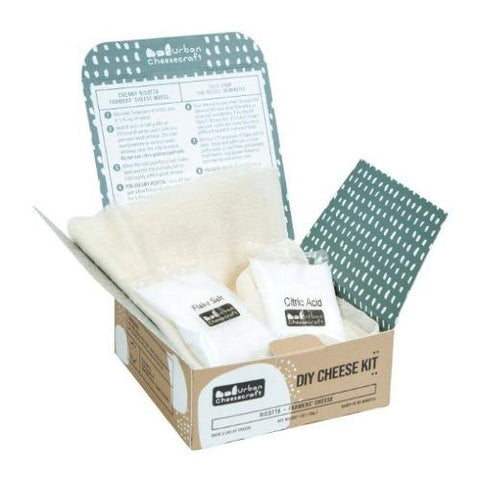 This Mini Cheese Kit from Urban Cheesecraft is the perfect starting point for beginners, kids and busy families. It is easy and quick to use but it is packed with fun and delicious possibilities.
$ 15.00
---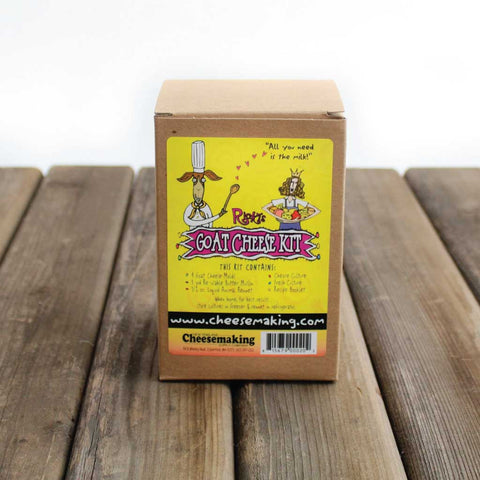 This goat cheese kit allows you to make the easiest, and most delicious fresh, creamy goat cheese you can imagine!
$ 29.95