Learn to make crème fraîche with FARMcurious. We walk you through each step, including important facts about ingredients, interesting cheese science, plus tips and tricks. Easy cheesemaking at home. Making cheese from scratch is easy and we show you how to do it at home. We'll even give you some ideas for using your crème fraîche once you've made it!
Our urban homesteading classes on DIY life in Berkeley have been shuttered during the shelter-in-place so I'm spending time making videos to show you how to do it at home.
Find crème fraîche cultures here. Cultures that work well are:
Please subscribe to our YouTube channel and come back to check for new videos!

Download the full instructions here (FREE with option to tip).
See information on our in-person classes in Berkeley here.
Feel free to visit our Tip Jar to support our free online content!
----------------------------------------
"I can't say enough great things about my FARMcurious class and its founder, Nicole. I'm a cheesemonger through and through and I loved every bit of Nicole's class. She diligently explains the science behind the process so that you aren't just following directions but understanding what makes cheese cheese. All the while she feeds you her own freshly made chevre and some wine. We made friends, learned a new culinary skill, and had a blast. It was delightful!" - Allison S.
Interested in a private cheesemaking party via Zoom? We now offer private events for birthdays, bachelorettes, etc. We also offer team-building workshops for businesses and special interest groups (like parent's clubs, scout troops, etc), all via Zoom.
We'll send each person a very easy supply list ahead of time as well as recommendations on setting up your kitchen for a virtual cheesemaking workshop.Contact Nicole directly for more information at nicole@farmcurious.com.

---
Related Products
---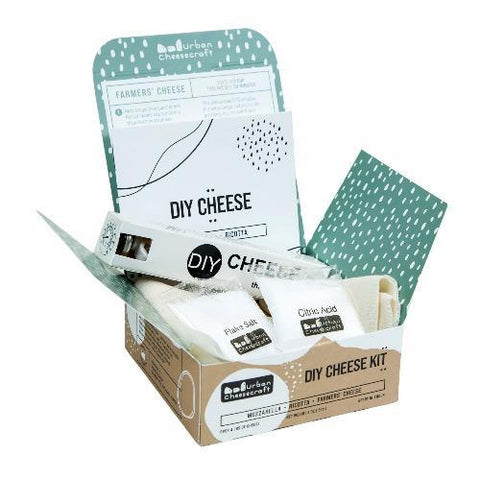 ---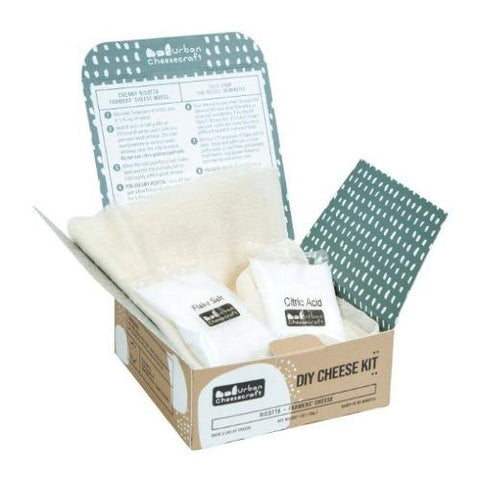 This Mini Cheese Kit from Urban Cheesecraft is the perfect starting point for beginners, kids and busy families. It is easy and quick to use but it is packed with fun and delicious possibilities.
$ 15.00
---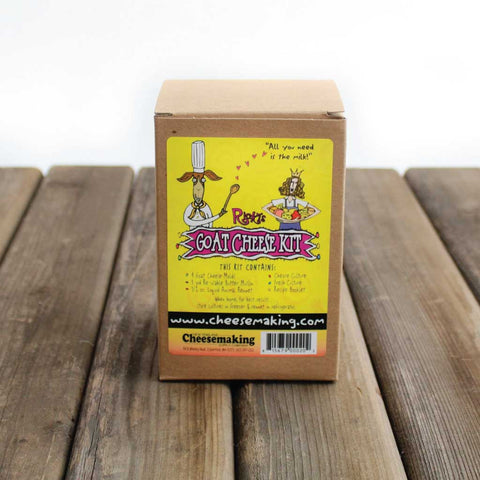 This goat cheese kit allows you to make the easiest, and most delicious fresh, creamy goat cheese you can imagine!
$ 29.95