NEW! Buy a ticket today and receive the FARMcurious Fermenting Recipe Collection via E-Book for FREE!!
Did you know that you can take just about any produce you can imagine and turn it into nutritious, tangy fermented goodness using one easy technique? It's true and we show you how in this fun, hands-on class which combines history, biology and nutrition to show you a new way to create tasty, microbiome-friendly food. You'll leave with a concoction beautiful enough to present to the most discerning of foodies.
In the first half of the workshop we'll discuss the latest research on the human microbiome and how eating fermented foods may help. You'll also learn about the history and nutritional benefits of fermented foods in a fun, hands-on format with lots of tasty samples.  Nicole Easterday, Founder of FARMcurious will explain the science and history of lacto-fermentation and show you the process for fermenting any type of produce you can come up with. You'll get to sample all types of fermented things like carrots with ginger, red onions with herbs, spicy kimchi and more!
In the second segment, newly-inspired attendees will have a go at combining various vegetables and herbs to create new and exciting flavor combinations to take home and ferment on their own.
We'll also show you how fun fermentation can be! Whether you're a mixologist looking for some new drink ideas, or you just love a good Bloody Mary at brunch (who doesn't?), using the brines from your fermented vegetables in cocktails is gonna blow your mind! Kimchi margaritas, pickley Bloody Marys, and the best dirty martini you've ever had. Samples will be served.
Participants will leave this workshop with a recipe, a mason jar of produce to take home and ferment and the knowledge to recreate their success in the future.  Perhaps you'll even make some other people who are excited about fermentation!
Supplies Required:  None but feel free to bring your own beverages, a knife if you have a favorite and an apron.
Limit: 20 people
Time: 1-3pm
Location:  This class is held at The Sheffield Village Social Hall at 247 Marlow Drive in South Oakland near the Dutton exit of 580.  It's about 2 miles from Bart on flat ground and ample street parking is also available. A cab ride from BART is normally about $10.
Must be 21 or over to attend.
Cancellation Policy:  Please view our full cancellation policy here.
---
Related Products
---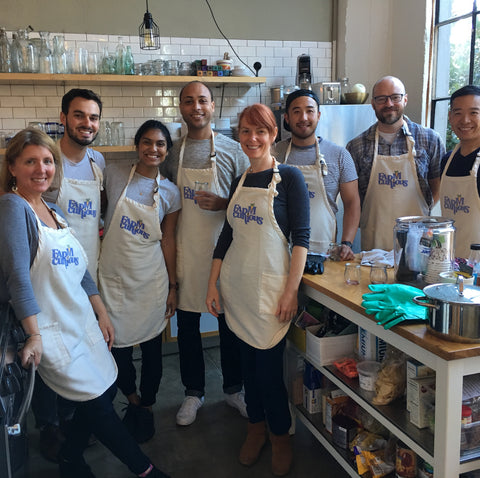 Let us create the perfect experience for you and your group! Virtual workshops now available for remote teams. We'll send your team any difficult-to-find supplies as well as a list of what to have on hand in advance so event day is seamless.
$ 0.00
---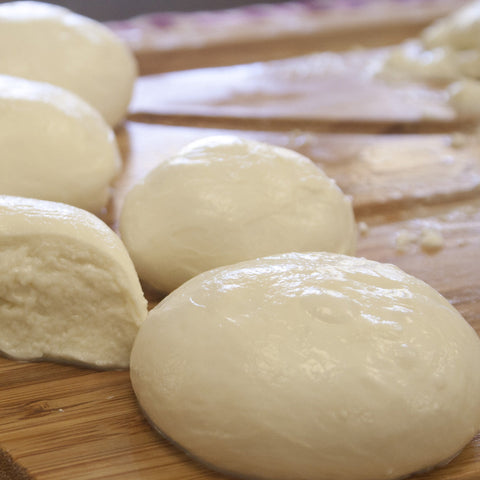 Learn to make burrata, mozzarella and fresh chèvre in three hours while you sample some thoughtfully paired local & sustainable wines--our most popular class! Bring your pod for maximum fun!
$ 150.00
From
$ 0.00
---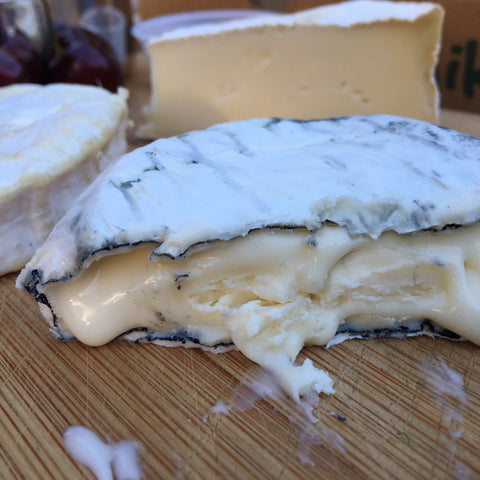 Cheesemaking meets the ultimate cheese & wine pairing event in this truly decadent hands-on class. Learn to make luscious brie & camembert-style cheeses, take a break to explore and taste examples of the style with wine, and then return to your pot of cheese while you finish the process and learn how to age your baby cheese over the coming weeks.
$ 0.00
From
$ 35.00