All ages! Learn to make kombucha, ginger beer, cultured whey sodas, and vinegar shrub drinks from scratch with a discussion on flavors that will invigorate your creativity and give you and your family the satisfaction of enjoying beautifully crafted libations that are unique, delicious, and filled with health promoting probiotics. Additionally, we'll teach you how to catch your own ginger 'bug' and brew your own raw kombucha and vinegar so you'll be well on your way to beverage self-sustainability!
This class does not focus on alcoholic beverages and is open to all ages.
We'll send you a list of everything you'll need ahead of time as well as a link for purchasing any of the harder-to-find items. The aim is to keep it fairly simply so you don't have to stress about finding unusual items.
 Date & Time: Sun, Jan 9, 2022 11-12:30pm
Location: Zoom
To follow along in this class you'll need to have on hand:
Ingredients (You don't have to make all the beverages in class if there's something that doesn't appeal to you. For that reason, I've indicated which beverage each ingredient is for. Follow-along as much or as little as you like/can):
Kombucha:
8 teabags or 2 TBSP loose tea (green, black or oolong)

1 cup white sugar

3.5 quarts water - ready to put on to boil
2 cups kombucha starter or full-strength store-bought kombucha (like GT's original)
Ginger Beer:

Large fresh ginger root
Raw honey
Water
Whey Soda:

Cultured whey from cheesemaking or strained out of yogurt (whey from ricotta is not cultured and will not work)
1/2 cup diced fruit or 1/4 cup juice of your choice for flavoring - think berries, apple, grape, etc. Whatever you like!
1 TBSP sugar (if you're not using a sweet fruit for flavoring)
Vinegar Shrub:
1 cup vinegar of choice (red/white/champagne/apple cider)
1 cup fruit of choice (berries, cherries, apples, peaches, plums, etc)
1 cup sugar
1 cup water
Equipment:
1 gallon jar
Something to boil your kombucha water (tea kettle, etc)
3-4 quart-sized Mason jars
3-4 swing-top bottles (not required but very useful) like these <--this is an Amazon affiliate link for which I may receive compensation. Sorry that I can't carry these bottles in stock.
3-4 b

utter muslin

 pieces cut into 8"-10" squares (a few coffee filters will work in a pinch!)
Microplane or grater (helpful but not essential for ginger beer)
3-4 Rubber bands (to hold the butter muslin over the top of the jars
Several spoons to stir
Get this Follow-Along Virtual Event for FREE by backing us on Patreon at the $25 level.
This is part of the FARMcurious Follow-Along Virtual Event (FAVE) Series - our response to the COVID-19 crisis. Thanks for helping to keep our lights on during this crisis.
Interested in a private cheesemaking party via Zoom? We now offer private events for birthdays, bachelorettes, etc. We also offer team-building workshops for businesses and special interest groups (like parent's clubs, scout troops, etc), all via Zoom.
We'll send each person a very easy supply list ahead of time as well as recommendations on setting up your kitchen for a virtual cheesemaking workshop. We can even send supplies directly to each participant to make things easy. Contact Nicole directly for more information at nicole@farmcurious.com.
Please consider backing FARMcurious on Patreon
Do you love this sort of content? We just launched a Patreon campaign and our Patreon backers have the opportunity to see all of our content first. They also have first access to live-streaming workshops before we open them up to the public. At certain levels, workshops like this one are included in your membership. You can back us for as little at $5 a month so please check out our Patreon here.
---
Related Products
---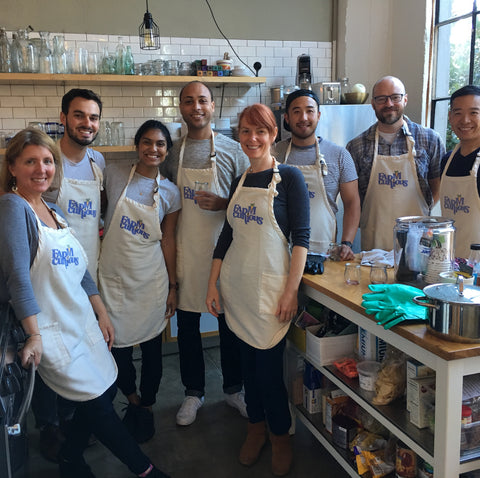 Let us create the perfect experience for you and your group! Virtual workshops now available for remote teams. We'll send your team any difficult-to-find supplies as well as a list of what to have on hand in advance so event day is seamless.
$ 0.00
---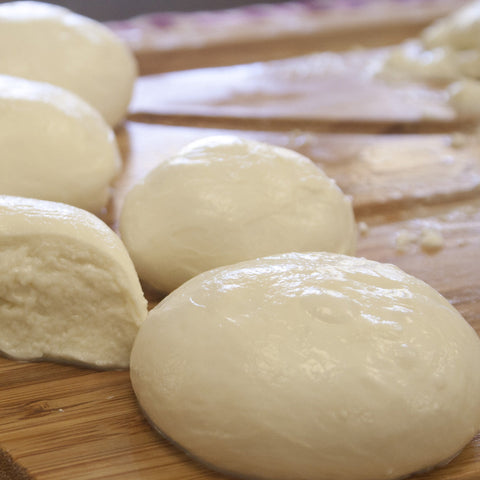 Learn to make burrata, mozzarella and fresh chèvre in three hours while you sample some thoughtfully paired local & sustainable wines--our most popular class! Bring your pod for maximum fun!
$ 150.00
From
$ 0.00
---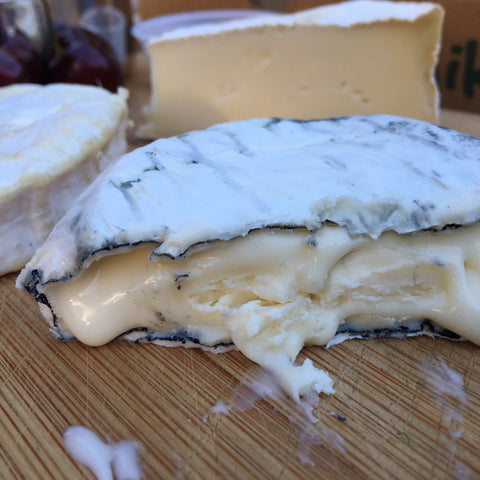 Cheesemaking meets the ultimate cheese & wine pairing event in this truly decadent hands-on class. Learn to make luscious brie & camembert-style cheeses, take a break to explore and taste examples of the style with wine, and then return to your pot of cheese while you finish the process and learn how to age your baby cheese over the coming weeks.
$ 0.00
From
$ 35.00