Join us for this sparklingly fun, hands-on fermentation class on how to make your very own live-cultured effervescent beverages. Just in time for a New Year's resolution to give up high-fructose corn syrup-laden, artificially flavored sodas that cause rotten teeth and diabetes. 
Learn to make kombucha,water & milk kefir, cultured sodas, and beet kvass with a selection of spices and flavors that will invigorate your creativity and give you and your family the satisfaction of enjoying beautifully crafted libations that are unique, delicious, and filled with health promoting probiotics.
This class does not focus on alcoholic beverages and is open to all ages.

Attendees will enjoy and receive:
A glorious tasting session of a wide selection of fermented beverages and snacks.

Confidence and knowledge to reproduce the same results at home.

Handouts including recipes, frequently asked questions, and resources.
Take home:
One quart-size live-cultured beverage created in class.

Your very own kombucha SCOBY.

A choice of an easy dairy kefir starter or w

ater kefir grains
About the instructor:
Alex Lewin is software engineer, author and  health strategist with a focus on fermented food. His interest in food and nutrition led him to study at the Cambridge School of Culinary Arts and the Institute for Integrative Nutrition. He cultivates health through food and action, by helping people set and achieve health goals for themselves; by advocating for real and healthy food; by educating people and communities about health, wellness, and food; by empowering people to retake control of their food; and by writing books and his blog, Feed Me Like You Mean It.
Alex's specialty is fermented foods, which he loves because of their variety, their flavor, and their salutary properties. He teaches classes, leads workshops, organizes festivals, and makes videos on the topic of food fermenting. Some of his fermentation-related writing can be found in the fermentation thread on his blog. Alex's first book about fermented foods, Real Food Fermentation, hit the shelves in June 2012 and his second book, Kombucha, Kefir, and Beyond, coauthored by Raquel Guajardo, was just published in September 2017.
Limit: 20 people
Date: Sunday December 10, 2017
Time: 11am-1:30pm
Location: As of December 2017, all workshops will be held at 825 Bancroft Way, Berkeley, CA.
Cancellation Policy:  Please view our full cancellation policy here.
---
Related Products
---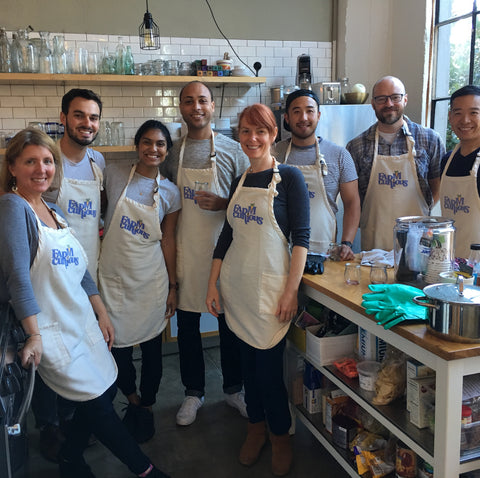 Let us create the perfect experience for you and your group! Virtual workshops now available for remote teams. We'll send your team any difficult-to-find supplies as well as a list of what to have on hand in advance so event day is seamless.
$ 0.00
---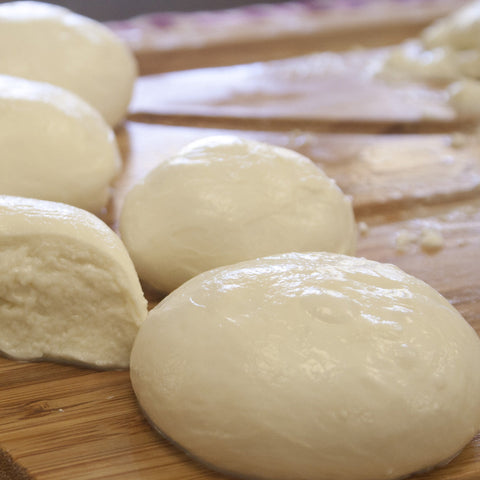 Learn to make burrata, mozzarella and fresh chèvre in three hours while you sample some thoughtfully paired local & sustainable wines--our most popular class! Bring your pod for maximum fun!
$ 150.00
From
$ 0.00
---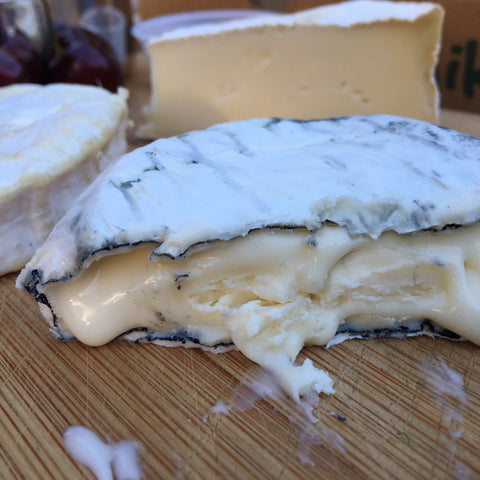 Cheesemaking meets the ultimate cheese & wine pairing event in this truly decadent hands-on class. Learn to make luscious brie & camembert-style cheeses, take a break to explore and taste examples of the style with wine, and then return to your pot of cheese while you finish the process and learn how to age your baby cheese over the coming weeks.
$ 0.00
From
$ 35.00