Ferment your way to health and wellness. Ferment just about any vegetable in a mason jar in three easy steps. No mold, no slime, no worries!
About the product:
The ideal solution for anyone who's a little creeped out by the fuzzy stuff that can grow on top of an open fermentation system (like a bucket or crock), this little set locks out the air and all the yeast and mold that come with it. Carbon dioxide escapes through the top of the airlock but nothing is allowed in. If you love pickles, you'll love making your own pickled and fermented foods with this set!
Set Includes:
Two fermenting lids
Two stoppers
Two airlocks
Instructions for using the sets
Recipes
Gift Box
Attach the set to any wide mouth mason jar - fits a half-gallon jar for larger batches and down to a half pint for tiny little test batches.
Includes two full setups (jars not included) - two ReCAP lids, instructions and recipes, two stoppers and two airlocks so you can make two batches of yummy lacto-fermented goodies at once!
BPA free
Made in North America (US & Canada)
Watch our Kickstarter video to learn more.
Watch our fermenting instructional here:
Lacto-fermentation in three easy steps with this kit!
1) Add chopped produce to any wide mouth mason jar.
2) Pour salt-water solution over the produce.
3) Attach FARMcurious Fermentation Set and set it on your counter for 1-3 weeks!
Wholesale inquiries contact us at info@farmcurious.com.
What type of jar does this fermenting set fit?
The lid fits onto any wide mouth mason jar (like Ball, Mason or Kerr).
If you're outside the US and want to try to match them up with jars you have, they fit the wide mouth U.S. Mason jars which have a 3 inch (76 mm) inner [3 3⁄8 inch (86 mm) outer] diameter regardless of volume of the jar. Many European jars have lug threads instead of the continuous threads of the US Mason jars so be sure the threading on the rim is continuous (uninterrupted). It's my understanding that you can get Ball jars in Europe.
---
Related Products
---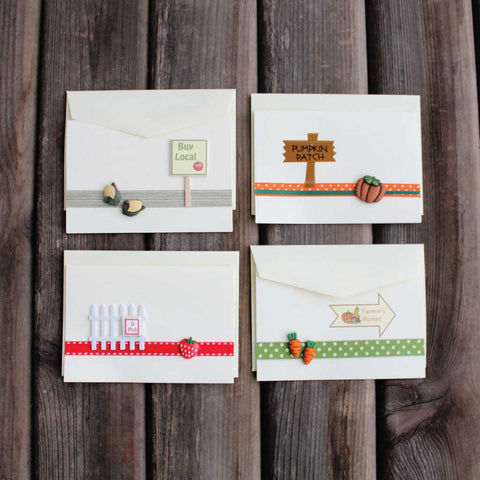 ---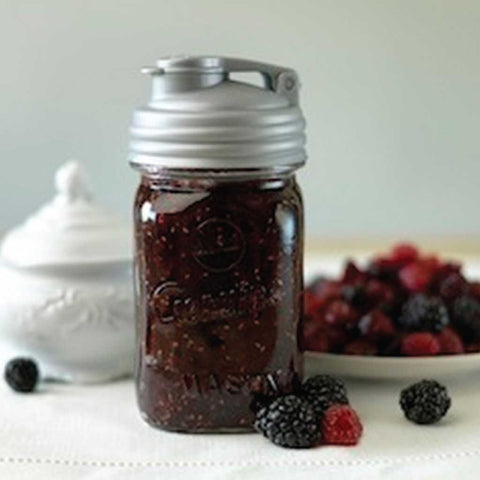 ReCAP Mason Jar lids are excellent for storing beverages, salad dressings and even dry goods.
$ 7.99
From
$ 5.99
---