A cheesemaking class designed especially for you and your favorite young person (ages 7+). Makes an excellent holiday gift.
The magic of watching milk turn into curds and whey right before your eyes is an age-old thrill and this class is sure to inspire the science-loving chef in young and old alike.
This one and a half-hour class walks you through a fun history of cheesemaking, some cool facts about milk and how to turn it into two different tasty cheeses that are ready in no time at all. We'll even take some time to learn how to color the cheese in fun ways using food.
Part 1 - Unicorn Ricotta
Each small group of students starts with their own gallon of milk and coaxes it over the course of the class into delightfully fluffy ricotta. 
Part 2 - Fresh Chèvre (Goat Cheese)
Watch the process of making fresh goat cheese at home in a time-lapse format then wander around the room mixing the cheese with a variety of delectable treats from chocolate to fruits and herbs. No two combinations taste the same and kids will get a kick out of creating their own unique flavor combinations.
We'll provide fun, kid-friendly beverages and all the entertainment you can stand in this dynamic hands-on class.
This workshop is taught by Nicole Easterday, the founder of FARMcurious. Nicole is an engaging teacher who encourages a fun, interactive environment while she explains what's happening in a very down-to-earth, kid- and adult- friendly format.
Attendees will leave this class with:
A new appreciation for the magic that is cheese
Confidence and knowledge to reproduce the same results at home.
Handouts including recipes, frequently asked questions, fun facts and resources.
Delicious, versatile whey we produce while making the cheese (don't worry, we'll explain how to use it - you can't wait, check out this blog post).
Children (ages 5+) must be accompanied by an adult. No more than two children per adult, please.
Each person (adult and child) requires a ticket. For an adults-only night out, check out our Three Cheeses in Three Hours (with wine!) class.
Date: Sun, Jan 5, 2020
Time: 11am-12:30pm
Location: 825 Bancroft Way, Berkeley, CA.
Please see our cancellation policy here.
Sold out?? Is your preferred date sold out? Select a waiting list ticket and we'll let you know if a spot opens up!
Interested in a private party? We offer private events for birthdays, bachelorettes, etc. We also offer team-building workshops for businesses and special interest groups (like parent's clubs, scout troops, etc). Contact Nicole directly for more information at nicole@farmcurious.com.
---
Related Products
---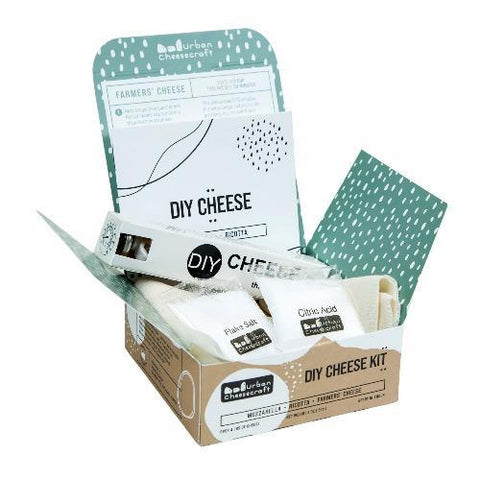 ---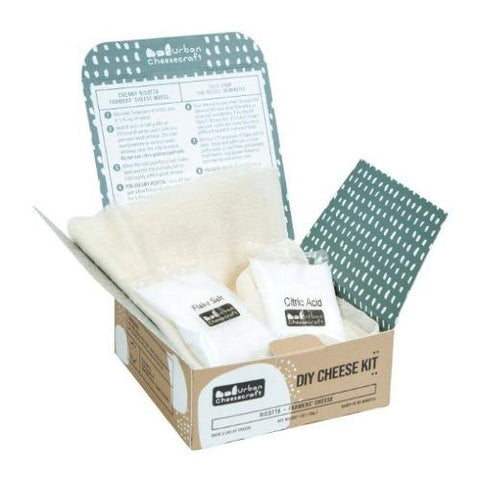 This Mini Cheese Kit from Urban Cheesecraft is the perfect starting point for beginners, kids and busy families. It is easy and quick to use but it is packed with fun and delicious possibilities.
$ 15.00
---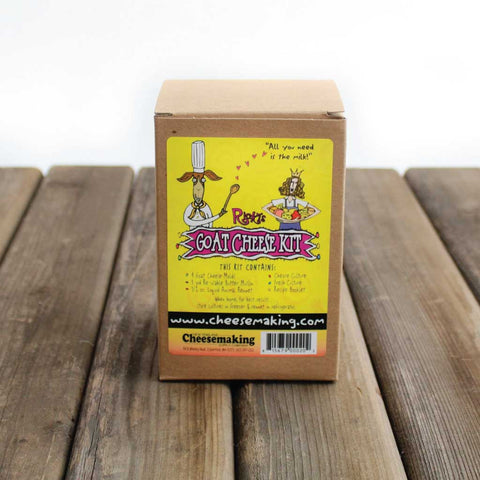 This goat cheese kit allows you to make the easiest, and most delicious fresh, creamy goat cheese you can imagine!
$ 29.95