You're proud of your eggs and work hard to create the perfect basket. This Egg Cleanser contains a blend of all-natural enzymes to help you bring out the natural beauty of your eggs by safely and gently removing common stains, residues and contaminants.
 * Reveals your eggs' natural beauty!
 * Safe and gentle alternative to harsh detergents
 * Removes dirt, grim and contaminants
16 oz.
---
Related Products
---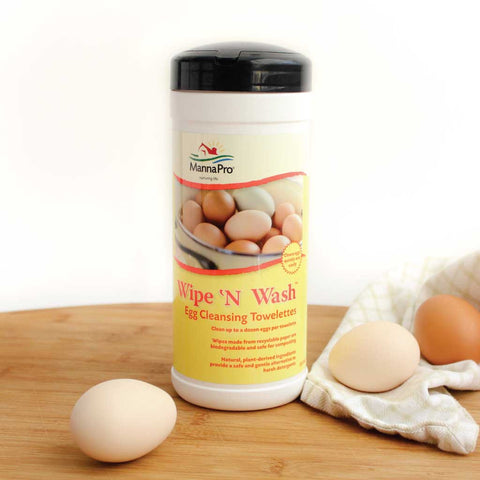 Easily swipe away any dirt or imperfections to reveal the beauty of your backyard-laid eggs!
$ 9.00

Unavailable