Imagine a platter of creamy brie, chèvre, crackers and grapes on the vine!  Or a fun fondue night with friends in the evening and crumbly feta in your salad the next day at lunch.  There are so many reasons why people don't eat dairy - whatever it may be for you, this kit is here to give you delicious dairy-free options so you can enjoy all your favorite dishes again!  
The Dairy Free, Vegan, Paleo and Allergy-Friendly Brie, Chèvre, Feta and Fondue Cheese Kit includes these carefully selected and tested supplies:
Instructions With Tips and Variations

Unlimited Email Support As Needed

Fine Mesh, 100% Cotton Cheesecloth also known as 

Butter Muslin

Gluten-free Tapioca Flour (cassava root)

Quick Gelling Agar Powder (seaweed)

Black Truffle Sea Salt

Nutritional Yeast

Fine White Pepper

Gluten-free, Non-GMO Citric Acid

Pure, Non-Iodized Flake Salt
What you need: Simply add your choice of nuts, seeds, veggies or even white beans as well as a healthy oil, optional spices and herbs. In less than an hour, you can behold and enjoy your own homemade, delicious, totally plant-based wheel of cheese!
Dierary guidelines: The kit is gluten-free, soy-free, nut-free, vegan, Paleo, and Non-GMO.
Quantity: The Dairy Free, Vegan, Paleo and Allergy-Friendly Brie, Chèvre, Feta and Fondue Cheese Kit makes 10 combined batches of the various cheeses.  A batch yields 1-1.5 cups of cheese depending on your chosen ingredients. There is no aging or culturing required but you can choose to add fermented foods for great flavor.
Good to know: This kit has no soy, grains, gluten or carrageenan and if you have a nut allergy, you can use seeds or beans. There are NO nuts in the kit. The shapes, textures, flavors and processes are inspired by Urban Cheesecraft's traditional cheesemaking experience to give you an artisanal cheese treat. You won't believe your taste buds and you'll have a ton of fun as a new dairy-free cheesemaker!
FOOD SAFETY AND HANDLING:
The kits and supplies are hand-poured, hand-folded and assembled in a food-safe, fully-licensed facilities that strictly follow the Department of Agriculture cleaning guidelines. The food items are all dairy-free and gluten-free but packaged in a room that may come in contact with wheat, soy, corn, nuts and other food allergens.
Shelf life
 for the Dairy Free Brie, Chèvre, Feta and Fondue Cheese Kit is 2 years.
---
Related Products
---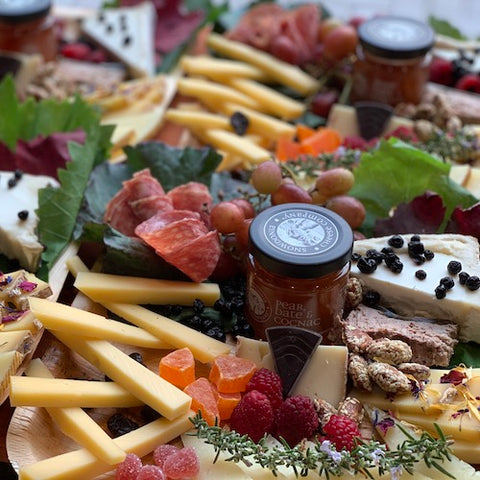 FARMcurious Cheese Boards and Grazing Boards are the perfect answer for everything from your romantic night in to your next family or corporate gathering. Local pickup only.
From
$ 49.95
---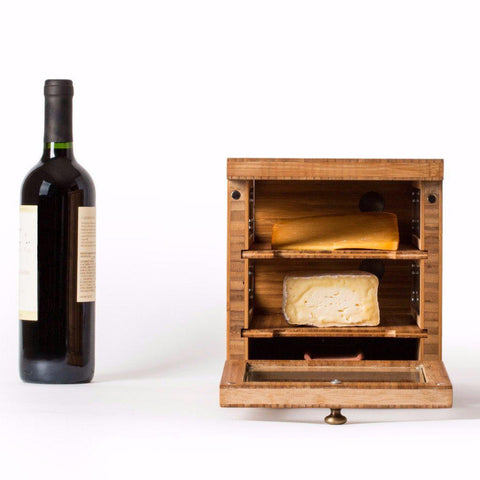 With its clay brick and natural materials, the Cheese Grotto is the perfect environment for wedges and wheels of cheese to thrive, and extends their shelf-life. No more throwing away old bits of beautiful cheese.
$ 360.00

Unavailable
---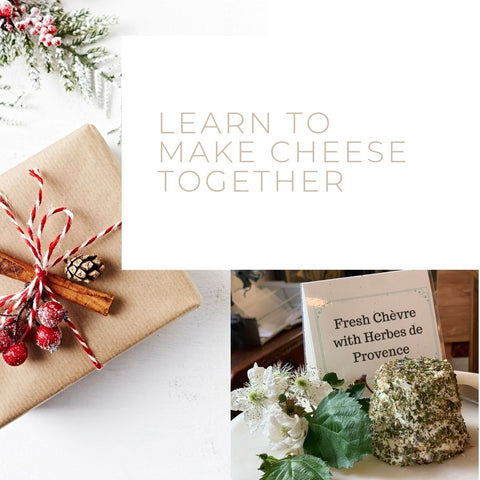 Learn to make easy goat cheese (fresh chèvre) and fromage blanc (from cow's milk) using store-bought (or fresh!) milk in five easy steps.
$ 29.95
From
$ 16.95