FOR THE ULTIMATE CHEESE CONNOISSEUR.
"This century-old device is the right and only way to keep and store cheese."
- Steve Jenkins, World-Renowned Cheese Specialist
Store cheese the way it was meant to be stored - not suffocating in plastic wrap but living and breathing in a moisture-controlled environment.
Extend the Shelf-Life
With its clay brick and natural materials, the Cheese Grotto is the perfect environment for wedges and wheels of cheese to thrive, and extends their shelf-life. No more throwing away old bits of beautiful cheese.
Store Cheese Unwrapped
The controlled climate eliminates the need for wrapping your cheese; store and cut whole pieces of cheese with no extra packaging. Say goodbye to plastic wrap.
Eco-Friendly
The Cheese Grotto is carefully constructed with green materials. You can save the planet while you save your cheese.
Easy Fit
The Cheese Grotto is designed to easily fit inside your refrigerator. It can also fit comfortably on your counter top.
Made in the USA
All of the Cheese Grotto products are crafted and produced in the United States under the strictest quality guidelines.
Free shipping in the contiguous United States.
Two removable shelves (Bamboo)
Two removable bamboo shelves
1 handcrafted

 

clay brick

 

for humidity control
Vaulted ceiling for optimal airflow and condensation control
Adjustable back panel for ultimate breathability
2 oz bottle of mineral oil
Stores up to 8 pounds of cheese
Bamboo material does not warp and is 3x stronger than solid oak
Plexi-glass paneling for easy viewing
Made in the USA 
Handwash only
Best fit for a medium-large refrigerator
Use and Care:
For long-term storage of cheese, it is recommended to keep the Cheese Grotto at refrigeration temperatures (34ºF to 39º F, preferably 39ºF).  

For 7 to 10 days, you can store cheese in the Grotto under 70

ºF on the counter or in a cellar, like the French do.

 

Hand wash shelves with extremely hot water and a splash of distilled white vinegar
Allow the Grotto shelves to air dry between uses
For maintenance of the bamboo shelves, a monthly application of mineral oil is recommended
Dimensions:
12 inches deep, 7.5 inches wide, 8.5 inches tall
8 pounds
Materials designed for durability
Disclaimer
Wood has the potential to harbor bacteria and pathogens if not cleaned properly and regularly.

Though Cheese Grotto's founder Jessica Sennett is an expert at bringing out cheese's best flavors, she is not an expert in food safety and she does not offer any opinion about food safety.  New York Department of Health regulations requires restaurants to store cheese at a temperature below 45 degrees F, except for up to two hours during preparation for food service.  Nothing in Cheese Grotto's materials, including statements regarding the shelf life of cheese, is intended to (and the materials should not be interpreted to) conflict with food safety regulations and recommendations. 
---
Related Products
---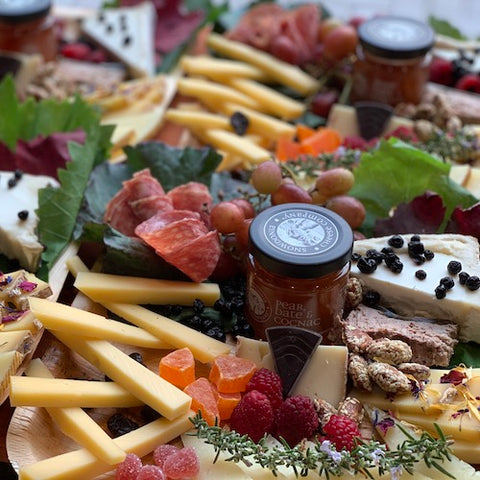 FARMcurious Cheese Boards and Grazing Boards are the perfect answer for everything from your romantic night in to your next family or corporate gathering. Local pickup only.
From
$ 49.95
---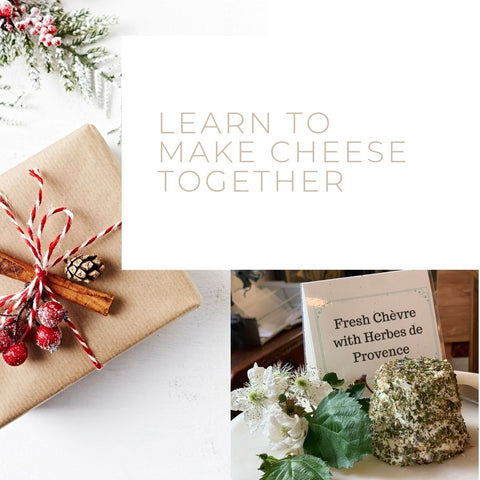 Learn to make easy goat cheese (fresh chèvre) and fromage blanc (from cow's milk) using store-bought (or fresh!) milk in five easy steps.
$ 29.95
From
$ 16.95
---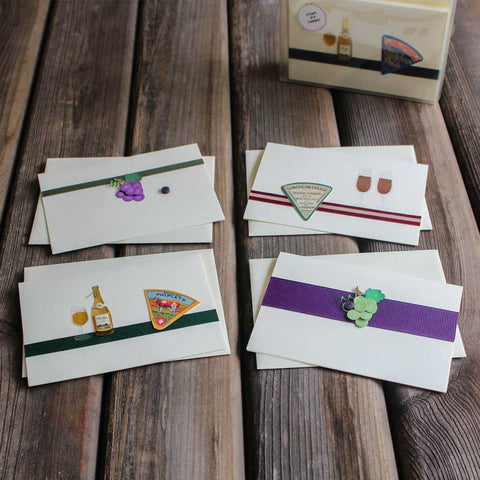 What else would you use to send a note to your favorite foodie friend?
$ 20.00
$ 11.00