Please note that due to covid-related closures and the impact on our business I am no longer making grazing boards for the public. Thank you so much for understanding. Please be sure to show love, support, and kindness to the other small businesses that take the time to serve you in place of being with their own families this holiday season  
FARMcurious is happy to present the perfect accompaniment to your next celebration - or a porch drop-off gift to someone with whom you wish you were spending time! FARMcurious Cheese and Grazing Boards are the perfect answer for everything from your romantic night in to your next pod celebration.
Nicole Easterday, American Cheese Society Certified Cheese Professional  oversees the creation of the boards and hand selects the best cheese, charcuterie, nuts, fruits, veg, sweets and more to ensure your board is a flavor sensation. Accompaniments are chosen to elevate the cheese experience with memorable pairings that range from obvious to playful to brilliant.  Boards are artfully arranged in creative ways to further enhance your cheese experience.
How to order - please read (these boards are for local pickup only)!
Select your cheese board options and add them to your cart.

Enter the following in the notes section at checkout: 
 a) Preferred pickup date (10am-7pm Mon-Sun) in Castro Valley, CA.
 b) Include any information about food sensitivities - specify meat-free, nut-free, gluten-free, lactose-friendly. Meat will be replaced by additional cheese. Gluten-free crackers are available. Lactose-friendly cheese is available upon request. We even have some vegan 'cheese' products! 
 c) Include any other important specifications

Submit your order and we'll contact you within a few days!
All pickups will be made from the Castro Valley Marketplace at 3295 Castro Valley Blvd, Castro Valley, CA. Please order your board at least 24 hours ahead of your preferred pickup time.
Board Details:
Small (only available during special Holiday pickup times - okay for Valentines!)
10" x 10" cardboard bakery box
Serves 2-4 ppl
Includes:
2 cheeses 
1 type charcuterie (usually prosciutto or salami)

Plus crackers/bread, fruit, nuts, sweets, etc

Medium 
15" x 11"
lightweight eco-friendly tray with clear lid
Serves 5-10 ppl
Includes:
3 cheeses 
2 types charcuterie (usually prosciutto & salami)
Plus crackers/bread, fruit, nuts, sweets, etc
Large
16"x16" lightweight eco-friendly tray with clear lid
Serves 10-15 people:
Includes: 
4 cheeses
3 types charcuterie 
 (usually varieties of prosciutto & salami)
Plus crackers/bread, fruit, nuts, sweets, etc
About our cheese selection:
All of our boards come with affordably delicious cheese that we feel certain you'll enjoy. That said, some customers may desire a more 'elite selection' and they are welcome to upgrade. Upgrades include cheeses that may be harder to find, small production or otherwise very special cheeses. The Gold Category is my favorite choice and may include such favorites as Brillat Savarin, Midnight Moon, Tomme Brûlée, Bay Blue, etc. The Platinum Category will include cheeses from makers like Cowgirl Creamery, The Cellars at Jasper Hill, Cypress Grove, etc. Feel free to make requests if there's something specific you love!
Cheese are generally cut fresh from the wheel, meaning they'll have the best possible flavor.
Please note: All boards are different based on my current inspirations & whims, as well as cheese availability and seasonality. Boards will not be exactly as pictured. Let me know if there's something you'd like to see included though!
Testimonial from Brittany H:
"
Oh my goodness, Nicole! Thank you so very much! My husband and I were both so pleasantly surprised by both the beauty and quality of this tray. And now I'm even more excited to try items I've never had before!"
---
Related Products
---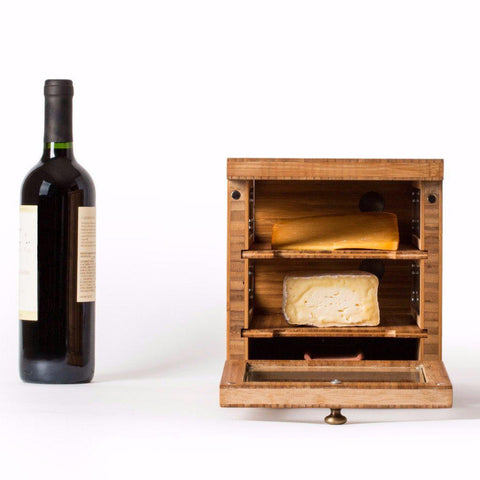 With its clay brick and natural materials, the Cheese Grotto is the perfect environment for wedges and wheels of cheese to thrive, and extends their shelf-life. No more throwing away old bits of beautiful cheese.
$ 360.00

Unavailable
---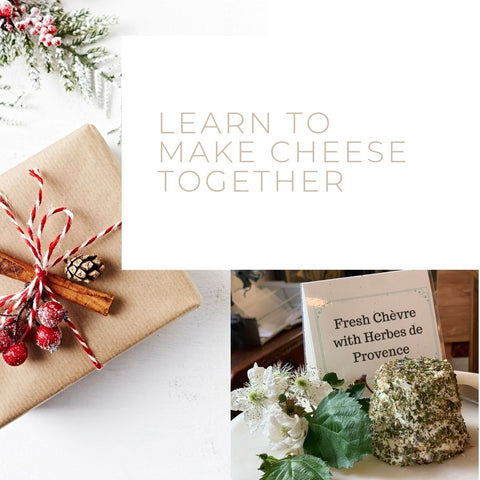 Learn to make easy goat cheese (fresh chèvre) and fromage blanc (from cow's milk) using store-bought (or fresh!) milk in five easy steps.
$ 29.95
From
$ 16.95
---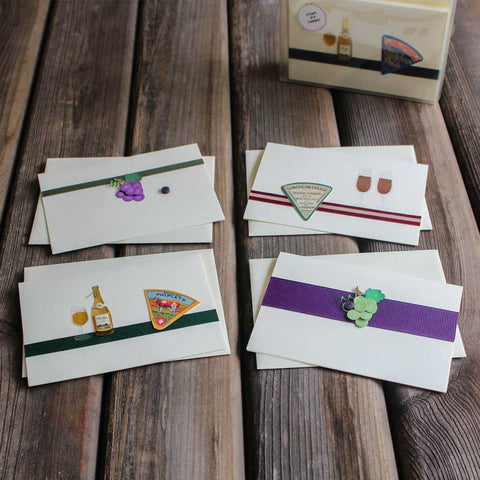 What else would you use to send a note to your favorite foodie friend?
$ 20.00
$ 11.00