Kids will learn to make 8 cheeses in one day during this hands-on, all-day class scheduled for the Monday before students return to school (depending upon the district).
It's no surprise that people learn best when they're inspired and excited by something that's relatable to their daily life, and we can't think of anything that's more beloved than cheese. This STEAM-inspired class offers a hands-on exploration of cheese making and tasting sprinkled with science and history in a fun and accessible way. Buy your kid a day of science-based cheesemaking lessons and enjoy homemade cheese for years to come! 
Throughout the day, kids will learn to make mozzarella, 'unicorn' (colored) ricotta, string cheese, crème fraîche, fresh chèvre, butter, fromage blanc and paneer plus, we'll talk about how to use them all.
Focusing an educational day around cheese offers the opportunity to inspire kids in the kitchen while cleverly inserting relevant lessons about:
Anthropology
History
Geography
Chemistry 
Biology
Food Science
Nutrition
and so much more!
Who knew you could explore an entire curriculum through the lens of cheese?? 
Tickets to this event include:
Homemade pizza for lunch - featuring the mozzarella we'll make in class
Recipes and techniques to make their own cheese at home

Cheesemaking supplies to practice your craft at home - some specialty items that aren't easily found in stores such as culture, rennet, etc.
Take-home cheeses made in class: paneer, ricotta, crème fraîche, butter 
A fresh appreciation for the magic that is cheese
Confidence and knowledge to reproduce the same results at home
This class open to all ages but please make sure your child can be focused and engaged for the length of the workshop.
Dates Available: Monday, August 9, 2021 or Monday August 16, 2021 (choose one)
Time: 9am-3pm

Location: Room 203, Castro Valley Marketplace, 3295 Castro Valley Blvd, Castro Valley, CA
Please see our cancellation policy here.
Interested in a private party? We offer private events for birthdays, bachelorettes, etc. We also offer team-building workshops for businesses and special interest groups (like parent's clubs, scout troops, etc). Contact Nicole directly for more information at nicole@farmcurious.com.
---
Related Products
---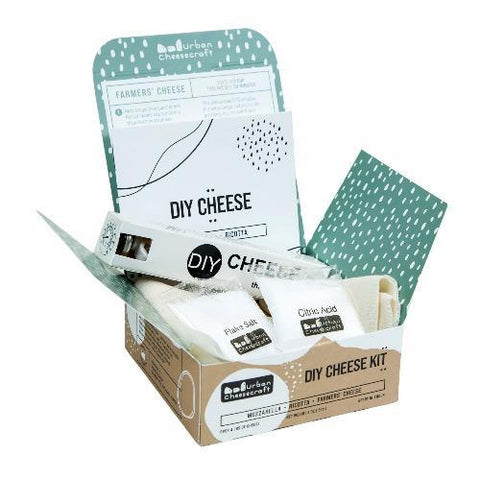 ---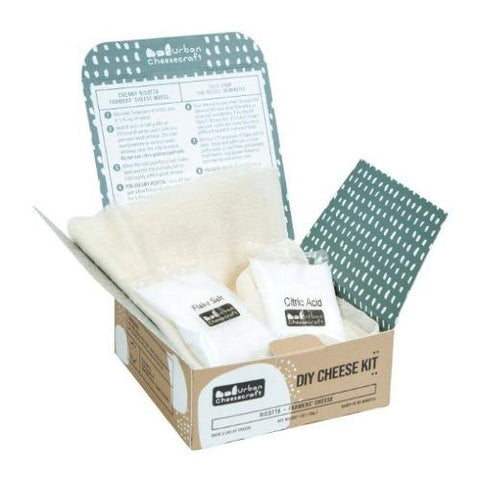 This Mini Cheese Kit from Urban Cheesecraft is the perfect starting point for beginners, kids and busy families. It is easy and quick to use but it is packed with fun and delicious possibilities.
$ 15.00
---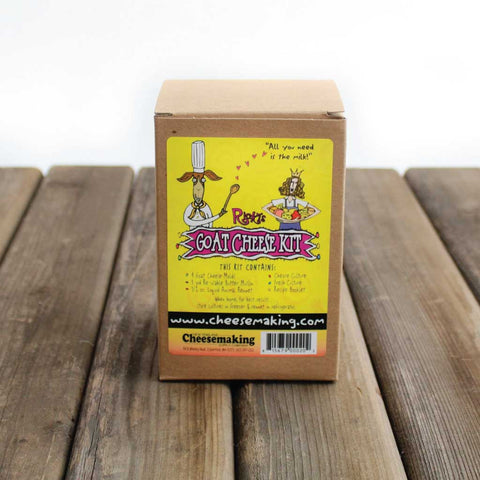 This goat cheese kit allows you to make the easiest, and most delicious fresh, creamy goat cheese you can imagine!
$ 29.95