Learn to make both crème fraîche  and the cultured butter you remember from your childhood. There's nothing like freshly-made butter crafted from scratch with your own hands and making crème fraîche  is the first step to making cultured butter. It's easy to do in your kitchen with heavy cream and very few special tools. We'll talk about the science, some tips and tricks and ways to fit making this treat into your lifestyle. 

This is a two-part series:
Learn to make crème fraîche on Friday, June 5th 5:30-6:30pm
Turn your crème fraîche into cultured butter on Sun, June 7th 11am-12pm
Take one day or both but they pair together perfectly so we recommend both. If you'd like to take just the Crème Fraîche class you can do so here.
Tickets: Please purchase a ticket for each member of your household who will be joining us. Choose "One Guest" for the first person and "Add-On Guest" for any additional people in your party. Children under the age of 18 are free. (Did you know our backers on Patreon attend these classes for free at the $25/month level? Join here.)
Location: Zoom
To follow along in these classes you'll need to have on hand...
Crème Fraîche:
2 quarts heavy (whipping) cream with no additives
1 pinch Mesophilic cheesemaking culture like MM100, Fresh Chèvre culture, Flora Danica or 1 TBSP fresh, un-opened, cultured buttermilk
Small pot (enough to hold the cream)
Thermometer (must register below 100°F)
Jar to hold the finished crème fraîche (pint or quart-sized Mason jars are perfect!)
Butter:
Either 2 quarts chilled crème fraîche from Friday's class or 2 quarts chilled heavy whipping cream (this will make un-cultured butter)
Your favorite salt with no additives
One of the following:

Large food processor
Stand mixer
Hand mixer

Large mixing bowl of ice water
Parchment or foil for wrapping up your butter
Get all our 1-hour events for free by backing us on Patreon at the $25 level.
This is part of the FARMcurious Follow-Along Virtual Event (FAVE) Series - our response to the COVID-19 crisis. Thanks for helping to keep our lights on during this crisis.
Interested in a private cheesemaking party via Zoom? We now offer private events for birthdays, bachelorettes, etc. We also offer team-building workshops for businesses and special interest groups (like parent's clubs, scout troops, etc), all via Zoom.
We'll send each person a very easy supply list ahead of time as well as recommendations on setting up your kitchen for a virtual cheesemaking workshop. We can even send supplies directly to each participant to make things easy. Contact Nicole directly for more information at nicole@farmcurious.com.
Please consider backing FARMcurious on Patreon
Do you love this sort of content? We just launched a Patreon campaign and our Patreon backers have the opportunity to see all of our content first. They also have first access to live-streaming workshops before we open them up to the public. At certain levels, workshops like this one are included in your membership. You can back us for as little at $5 a month so please check out our Patreon here.
 Stock images: 
Butter in dome with bread by Valeria Bolneva from Pexels

Butter on toast by Taryn Elliott from Pexels
---
Related Products
---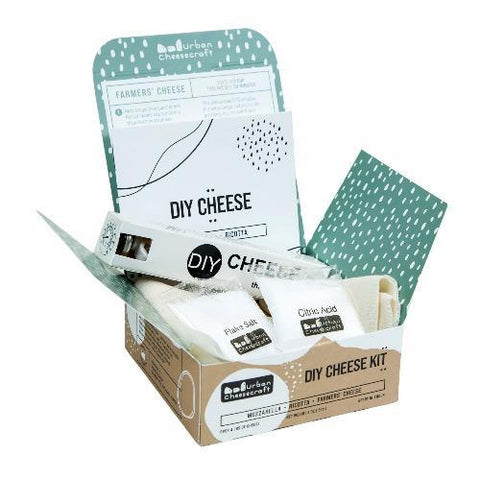 ---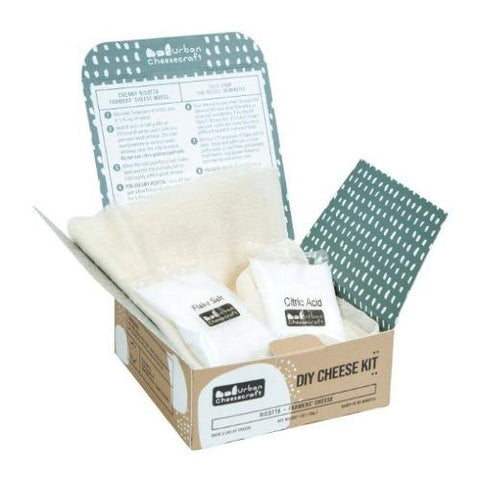 This Mini Cheese Kit from Urban Cheesecraft is the perfect starting point for beginners, kids and busy families. It is easy and quick to use but it is packed with fun and delicious possibilities.
$ 15.00
---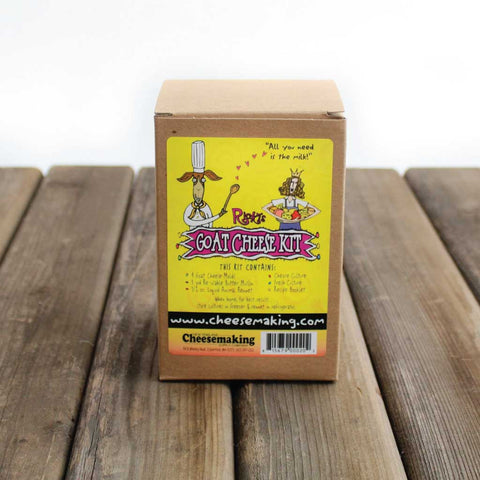 This goat cheese kit allows you to make the easiest, and most delicious fresh, creamy goat cheese you can imagine!
$ 29.95