All the cultures, molds and rennet you need to make your own camembert or brie at home.
This product includes packet-sets of cultures/molds and rennet**.  The inoculants are freeze-dried direct set/DVI-Direct Vat Innoculation which means no need to make a starter culture. The inoculants can be used directly on the milk surface. It is best to allow the dry rennet to dissolve in a small amount of clean water 10 minutes prior to placing into the milk.
Includes two Camembert cheese sets: each packet will turn a gallon of milk into 6 mini camembert wheels using these cheese forms.
These packets are pre-measured and easy to use.   
If you're using pasteurized milk, be sure to add Calcium Chloride to your order!
**Mesophilic MM100 series or MA11 series,  Penicillium Candidum , Geotrichum Candidum, and Organic Dry Calf rennet powder.
---
Related Products
---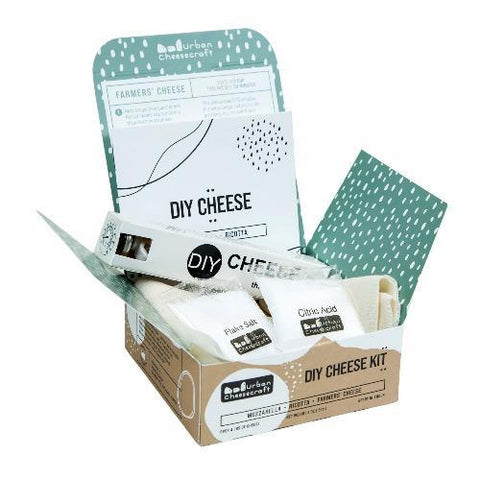 ---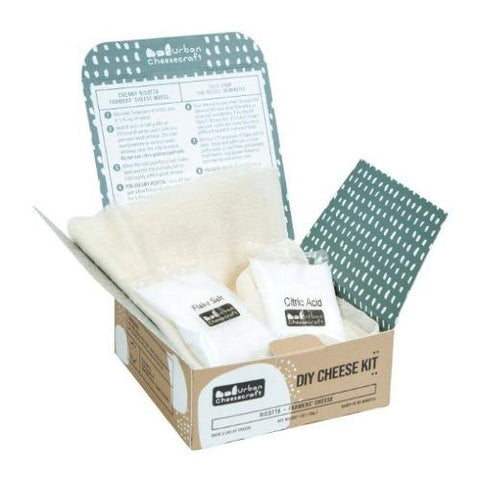 This Mini Cheese Kit from Urban Cheesecraft is the perfect starting point for beginners, kids and busy families. It is easy and quick to use but it is packed with fun and delicious possibilities.
$ 15.00
---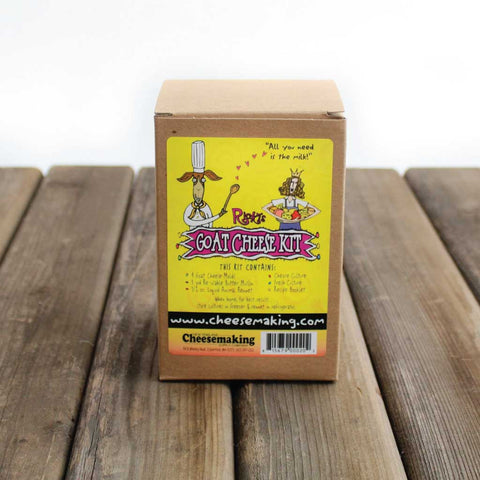 This goat cheese kit allows you to make the easiest, and most delicious fresh, creamy goat cheese you can imagine!
$ 29.95